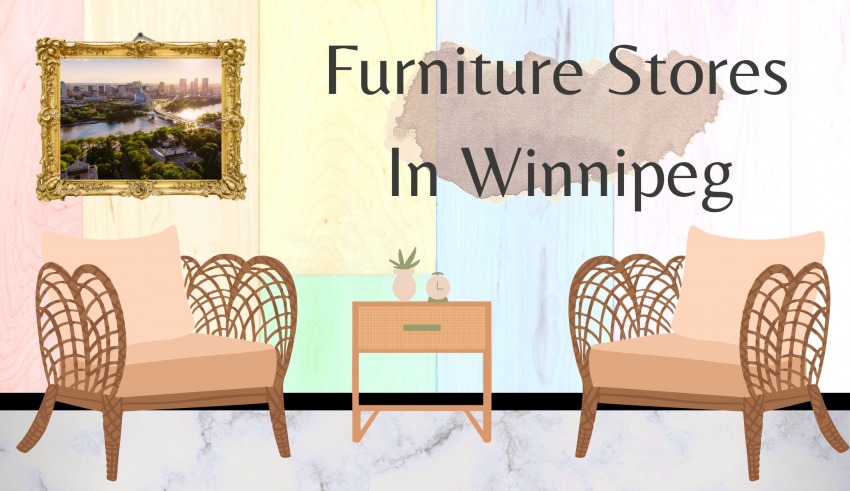 One of the most important elements of a beautiful home is having the perfect furniture. As a home's appearance is affected by the furniture you select, it is always important to select it carefully. You should take care to curate all the pieces of furniture you have indoors and outdoors. Whenever you are selecting furniture, you should always consider whether or not it fits in with your home.  As well as making sure it blends with the environment of the place, whether it's your house or the office, you must also ensure that it's classy. We provide you with the best furniture stores in Winnipeg to help you find the right home decor and furniture.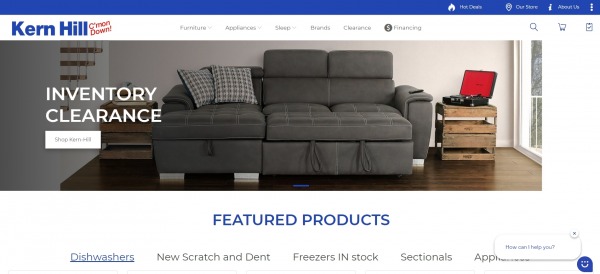 With over 60 years of experience in furniture retailing, Kern Hill Furniture is one of Winnipeg's best furniture stores. A quality product has been provided by the store since it opened in 1952. Their product line includes everything that you need to furnish a perfect home, such as mattresses, bedroom suites, appliances, and kitchen sets.
The store specializes in Canadian-made furniture and local furniture. Among the products and appliances available at Kern Hill are custom-made items. Their products cover a wide range of uses, from the living room to your home office to the backyard. Offering a complete range of brand-name furniture and appliances, they can complement your home elegantly and stylishly.
They can be found at 660 Nairn Avenue, Winnipeg, MB R2L 0X5, Canada.
---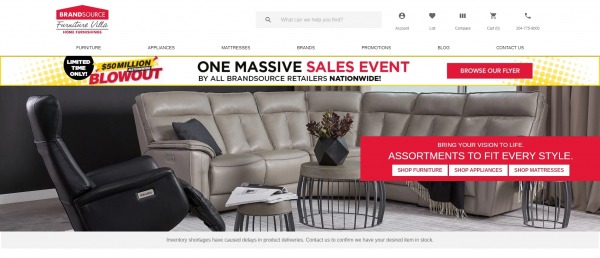 Furniture Villa BrandSource Home Appliances is next on the list of the best furniture stores in Winnipeg. Their furniture, appliances, and electronics are among the best in the business. Customers tell them what they want and they help them choose the right furniture for their homes. There is a wide selection of furniture starting from classical to contemporary styles.
Their full range of kitchen appliances allows you to build a perfect kitchen. There is also an awesome collection of furniture for your home office at the store. The experts at their store inspire you on decorating your home, so shopping with them can be beneficial as well.
An important factor that is worth mentioning is their financing solution for ease of purchase. Customers can choose from a variety of convenient payment options.
You can find them at 1070 St James Street, Winnipeg, MB R3H 0K5, Canada.
---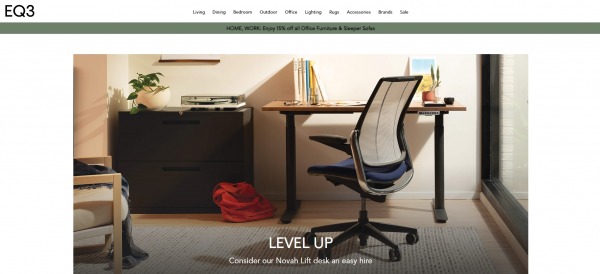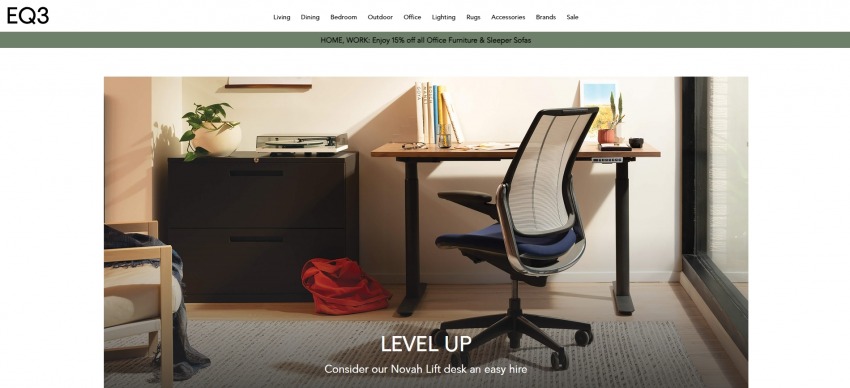 EQ3 Winnipeg opened in 2001 and is one of the best furniture stores in Winnipeg. The company designs and manufactures all of its products in Canada. Often working with talented partners and using the best materials, they come up with exquisite furniture pieces.
In addition to collaborating with other brands and designers, the EQ3 team incorporates richer and more innovative ideas into the furniture design process. Their curated material selection allows you to customize your furniture based on your exact requirements.
Every weekday between 9 am and 5 pm their store is open. As well as indoor pieces, they also have an extensive outdoor collection. Lamps of all kinds can be found in the store, including pendant lamps, floor lamps, and wall lamps.
If you are in Winnipeg, Manitoba, you can find their store at 1545B Portage Ave, R3G 0W4.
---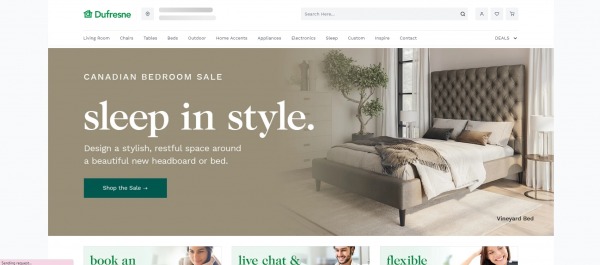 In our ranking of Winnipeg's best furniture stores, Dufresne Furniture & Appliances appears next. Their store offers a wide range of home appliances, furniture, and mattresses. If you're interested in customized furniture, your first stop should be here. It is a group of talented designers who will help you personalize your spaces to match your tastes.
Depending on your preferences, you can either speak to a designer in person or online. The company ensures that its customers have a wide choice of styles to choose from. With their products, you can style your living space as per your preference with classic, elegant, and luxurious goods.
In addition to Canadian furniture, the store offers a wide variety of home decor. For orders over $250, the company offers free delivery.
---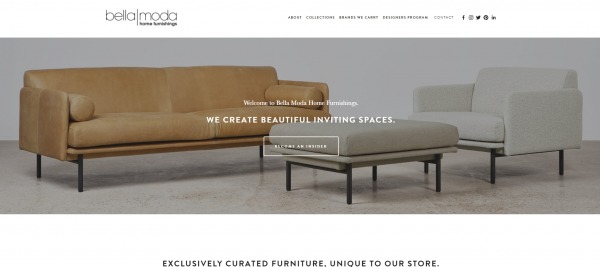 Bella Moda Home Furnishings is featured next on our list of the top furniture stores in Winnipeg. Whether you are decorating your home or working from home, The Store carries a wide range of curated pieces of furniture. Almost every piece of furniture available at The Treehouse is hand-picked from around the globe. The furniture or statement products available at Bella Moda are exquisitely designed and made by hand.
Natuzzi Italia, Calligaris, American Leather, and Palliser are just a few of the best brands available in their store. Their products are designed to meet your modern needs, so you can live a better life today and blend with the classic form. You can contact them if you are looking for assistance with your home decor. They specialize in personalized interior design. They can also customize your furniture to meet your needs.
On weekdays, their store is open 10 am to 8 pm. During the hours of 12 pm to 5 pm on Sundays, they are also available. They have extraordinary furniture at their store, located at 645 Century Street in Winnipeg.
---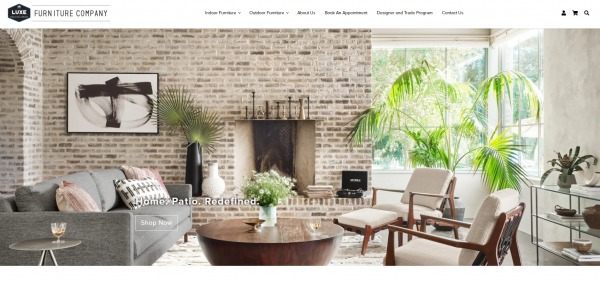 Luxury Furniture Company is one of Winnipeg's top furniture stores. They have a great selection of patio furniture and home furnishings here. Manufacturers ship their products directly to them. You will find the latest and finest outdoor and indoor furniture at the store.
There are unique rugs, accent items, and decorative accessories in their indoor furniture section. They also carry a great selection of BBQ and kitchen sets in addition to the living room and bedroom furniture. We think you'll find their trendy patio dining sets, chaise lounges, and outdoor living sets amusing.
Their address is 120 McPhillips St, Winnipeg, Manitoba, Canada R3E 2J7.
---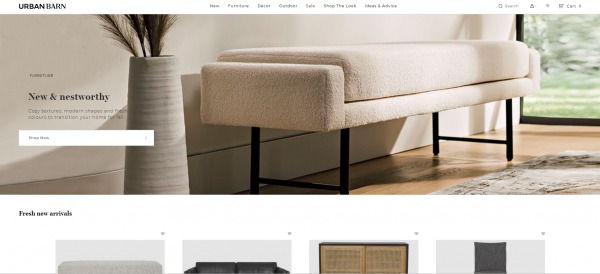 Urban Barn Kenaston is the next business on the list. A variety of modern accessories, furnishings, and home decor items can be found at the store. You can get unique and interesting ideas about styling your home by visiting their website. For their customers, they have included a variety of innovative room designs.
By booking an appointment with them, you can also do virtual shopping. Besides running a virtual design studio, they offer other services that are worth mentioning. Design professionals are on hand at the studio to help style your rooms and allow you to choose the products you want.
All customers can receive delivery services from Urban Barn. If you wish to shop in-store, please visit 1585 Kenaston Blvd #7, Winnipeg.
---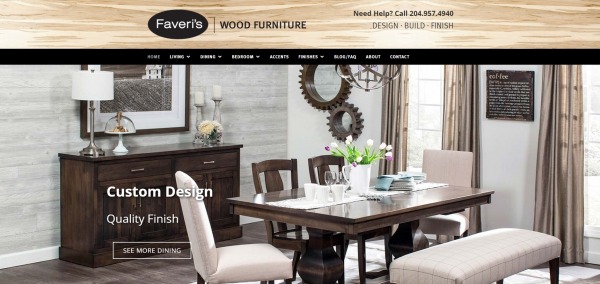 Family-owned and operated, Faveri's Wood Furniture is one of Winnipeg's furniture stores. The company has over 45 years of experience in furniture retailing, making it a unique company in Winnipeg. The company provides authentic solid wood furniture to the market. They manufactures all of its furniture in North America.
There are many different types of furniture at their store in different textures, woods, and colors. As well as upholstery, they also offer area rugs, window coverings, and area rugs. Among the industry's most well-known services is the custom finishing they offer. Customized products are available to meet the needs of customers.
Faveri's Wood Furniture is for people who want furniture that is similar to existing furniture in their home or would like to have a specific color. At Faveri's, they use only environmentally friendly paints.
Located at 625 Wall Street, Winnipeg, MB R3G 2T5, Canada
---
Among Winnipeg's top furniture stores, Ashley Homestore is one such retailer.  Winnipeg is home to three different branches of the store. They provide everything from furniture for home offices to sofas. Most popular in these rooms are sectionals, accent tables, and queen beds.
To answer questions and clarify doubts about their products, their customer service team is available through the online store. The products arrive at your door free of charge when you spend over $250. In addition to vintage casuals and contemporary styles, the store also offers elegant pieces.
For access to their additional customer services, you must be an Ashley cardholder. The company offers cardholders the opportunity to pay in installments. Don't miss out on their exciting offers by shopping with them. They provide a range of home products at their store in Winnipeg, MB, R3H 0K3.
---
Surplus Furniture & Mattress Warehouse
Surplus Furniture & Mattress Warehouse has five locations across Canada, making it one of Winnipeg's top furniture retailers. In Winnipeg, they own two stores that opened in 2002. Our store stocks mattresses and furniture of top brands purchased directly from the factories, so you can easily find your pick at an affordable price.
They have an amazing collection of dining room furniture, furniture for the home, and living room furniture. In addition to great furniture for your bedroom, they have a wide selection.
Your entire home will look better when you have one of their loveseats, sleeper sofas, or ottomans. They provide same-day delivery to their customers. Another benefit of shopping with them is that they offer layaways for 100 percent free.
This company is located at 990 Nairn Ave, Winnipeg, Manitoba R2L 0Y2, Canada
---
Features of a high-quality furniture
If you are going to buy furniture, you should take quality into account just like if you were buying a home or a car. A good place to start is to know how large you want your furniture to be, your budget, and the kind of upholstery you want. To ensure our furniture lives up to the task of being in our individual lives, it is important to find out about the construction process beforehand and ask questions about it.
Your furniture must be both aesthetically and structurally pleasing, as well as able to withstand abuse. It may be that your young child loves banging on your coffee table and cupboard, or your family pet loves to knock things over. Whatever the case may be, these items ought to hold up to the test of time. Investing some time in looking at the following features is a good practice when searching for quality furniture-
Practicality
Any purchase of furniture should include easy-to-use items. Since the furniture you're buying will be used regularly, we'll assume that it needs to be simple to use and carefree to maintain. Your decision to buy usable furniture should take into account safety and ease, as well as practicality. Avoid overly complicated models, as these can create headaches for future owners.
---
Aesthetics
Furniture that you dislike the look of won't be bought, let's be honest. It is important to buy furniture that is unique to you and matches your home's décor. A simple, clean-cut aesthetic makes furniture easier to coordinate with other items you already have or to pair with additional furniture you might purchase in the future. A new purchase should look great and feel good in the space, adding energy to the living space.
---
Easily cleanable
Consider how easy it will be to clean a piece of furniture before purchasing it. Practicality and cleanliness are related, but a buyer should beware to choose something that is easily cleaned. Maybe you're interested in a wooden armoire, and you'll have to maintain its intricate woodwork constantly. A hardwood table or piece of flat-faced furniture, however, would only need to be wiped down every so often. There are the best furniture stores in Winnipeg For their Easy cleanable Furniture.
---
Durability
A piece of furniture's build quality plays a significant role in its quality. Choosing durable, reliable furniture will spare you from constant repairs and maintenance. To ensure its durability, a piece of furniture of good quality should be solid, well-built, and structurally sound.
A piece should feel safe when you sit in it or lean on it, and should not show signs of swaying, giving, or flexing. Making sure you treat outdoor furniture with wood oils every so often, especially if it is made of wood, is important if you are buying wood furniture. Also, construction processes can affect durability in either a positive or negative way. Wood furniture in which joints are built with quality is likely to last a lifetime; furniture constructed with staples and glue usually shows shoddy craftsmanship. There are the best furniture stores in Winnipeg For their Durability.
---
Design
Designing and manufacturing good-quality furniture requires a focus on the needs of the end-user. Be sure to buy furniture that is ergonomically comfortable, as well as enjoyable to own; what's the point of owning a fine piece of furniture if it hurts your back every time you sit down? You should take advantage of takeaway deals that will allow you to test furniture before purchasing.
Importance of furniture
Let's see the importance of furniture at different places.
---
Furniture in office
Not only does furniture in the office attract customers, but it also makes employees more productive, enjoy their jobs, and feel stimulated.
To build an optimistic relationship with business partners and clients, you should select furniture that reflects your business model and reflects your personality.
In addition to engaging with clients and colleagues, well-furnished interiors enhance the credibility of your brand. Look around the sawgrass furniture store if you are unsure what furniture you need for your office. There are a wide variety of desks, chairs, workstations, and reception areas.
---
Furniture in home
Adding furniture to your home does more than just complete it, it also covers significant space and is a critical element of your interior design. Choosing the right furniture that fits the house and provides warmth will ensure your home is comfortable. After a busy day at work, your home furniture gives you mental satisfaction and eliminates your pain. There are the best furniture stores in Winnipeg For homes.
---
Furniture in school
An educational institute is created to give students a means of learning and to inform the world's future. The learning environment in the classroom should be conducive to students feeling comfortable so that they can concentrate on their studies. In addition to affecting education, furniture also contributes to the physical comfort of students. Therefore, furniture plays an important role in shaping an individual's career. A student should be able to read and write comfortably at a desk and chair that is ideal for their needs.
---
Conclusion
The furniture plays a crucial role in the design of any interior. As there are so many varieties of furniture styles, it is extremely hard to settle on one that will fit your home perfectly. To achieve the best results, you must take into account the style of the room before purchasing any furniture. The primary item that goes into a room when it is empty is furniture. We hope you found this article about the best furniture stores in Winnipeg useful.