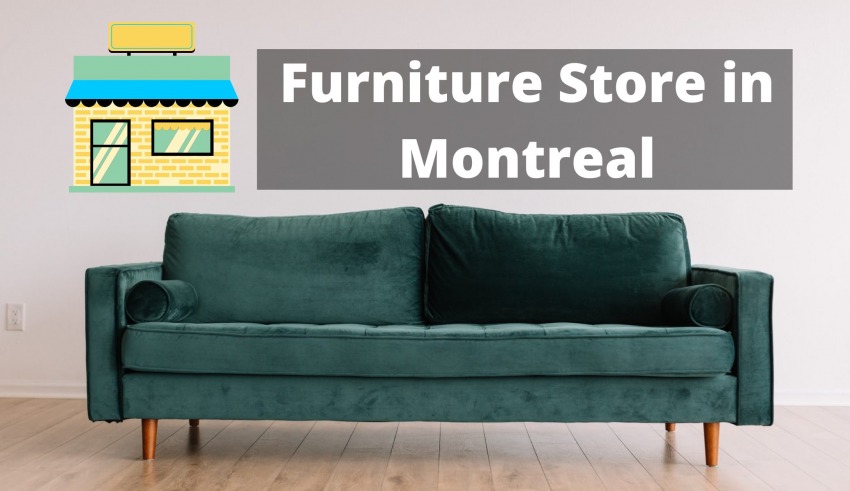 Furniture is quite an important piece of item that has been a necessity for centuries. Skilled artisans and craftsmen were always well respected because they could create quality and functional items with beautiful designs. Today, we still have that appreciation for a good piece of home decor or furniture. We want it to be functional and comfortable while at the same time we want it to look good. Today, we decided to dive into the furniture market of Montreal and help our readers find the best furniture store in Montreal.
Montreal has its fair share of markets and stores selling top-quality goods and products of all kinds. So, it is evident that it will have a good furniture market as well. If you have been planning to travel to Montreal or are currently in the city you may want to check out this list of some of the best furniture stores in Montreal. So, let's check it out.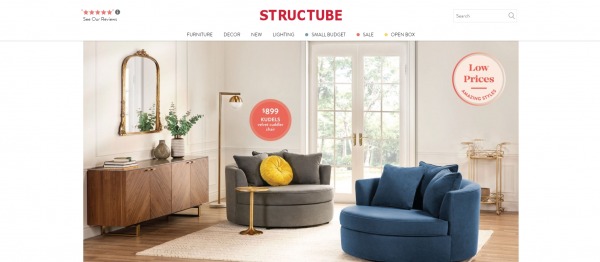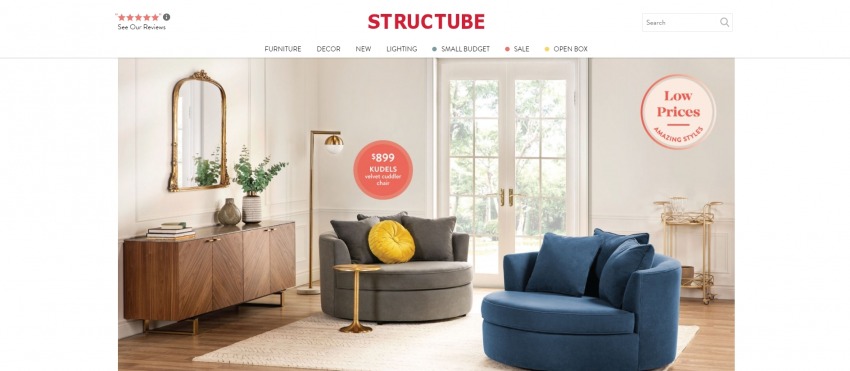 Let's start this list with a popular Canadian furniture store named Structube. The company wants to impress its clients by delivering quality furniture to them that has a modern design and style. You can find the most incredible assortments and a wide selection of top-quality products without having to break your bank. The company tries to bring in furniture of different styles and utilities from all over the world so that you can start upgrading your home with beautiful and functional furniture one room at a time.
With the products that Structube offers its clients you will be able to rediscover your home. The company started in Montreal back in 1974. It was situated at the corner of Park Avenue and Sherbrooke Street. It was and still is a family business even though it has grown from a single store to a successful and big retail operation that has been thriving for years. Structube is definitely a good choice to consider if you are looking for the best furniture store in Montreal.
If you are currently in Montreal or you plan to visit the city then you can easily find a Structube store if you are searching for a place to buy furniture for your house, office, etc. The rates are affordable and you can often make use of the discounts and sales that the company regularly holds. You will find over 15 outlets of the store in the Montreal area.
---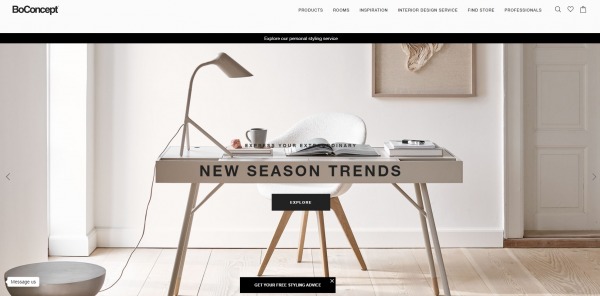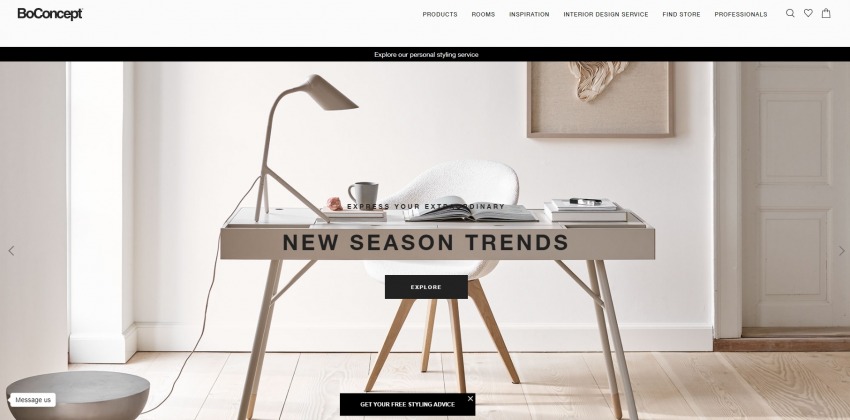 If you are venturing into Montreal looking for quality furniture to decorate your home with then a premium brand selling lifestyle products is BoConcept. This is a store that started 7 decades ago in 1952. It started in Denmark and catered to different clients. It started as a small workshop of cabinet makers and over the years, the functions of the company have grown by a lot. Today, it has more than three hundred stores all over the world.
It is present in over 60 countries which is quite an impressive achievement. These achievements do speak for the quality of the products sold by BoConcept. Whether you need something for your dining room, bedroom, or you want to upgrade the lighting in your home or anything related to the decoration or renovating of your abode you can find good-quality products in this store. The company also provides interior design services for its customers.
This is intended to make it easier for the clients to restyle their homes. The designers who will help with designing your home are all permanent employees of BoConcept and work solely for this company. They will use their expertise to draft detailed plans by taking measurements of the customer's home. Anyone who wants to buy products from the best furniture store in Montreal can consider checking out BoConcept. The store is situated in Avenue du Président-Kennedy.
---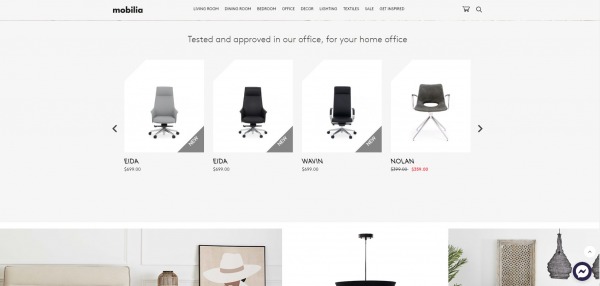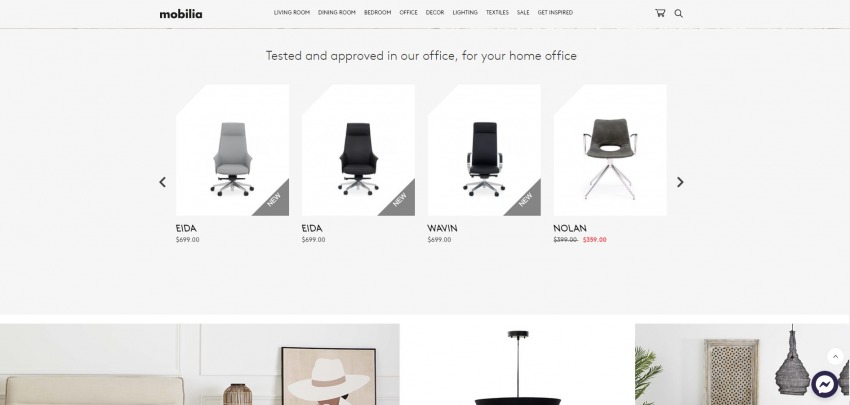 If you are looking for stores that sell leather furniture of good quality then Mobilia is a good option. They sell quality products to customers who often return to shop for more items. They have created a reputation for themselves by keeping the quality of the furniture as their top priority. The company has worked hard to ensure that along with providing quality furniture to customers they can maintain a good price range so that the products are affordable as well.
You will often find various discounts and sales going on that can help you save a few extra bucks. The company started in Montreal more than 50 years ago. It was started by Hand Kau. The company wanted to provide furniture that can inject creativity and design in your home, office, etc. It is a family business that has over 9 branches in the Ontario and Quebec region. If you are looking for the best furniture store in Montreal then you should definitely visit Mobilia and check out the various pieces of furniture that it sells.
You can find more than 1k products on the website of the company is mobilia.ca. Mobilia promises to only use quality products that have been sourced and imported optimally to keep the prices grounded. Many people who take a trip to Montreal often stop at Mobilia to look at their selection of furniture. So, the next time that you are in the city you can visit the store and see for yourself whether it lives up to its reputation.
---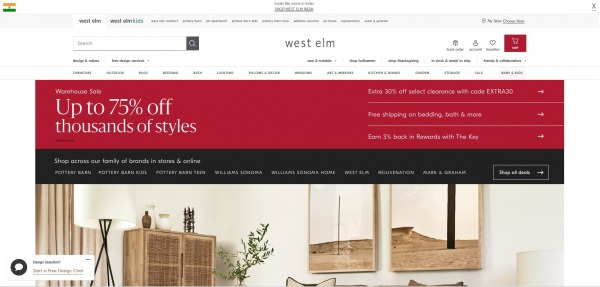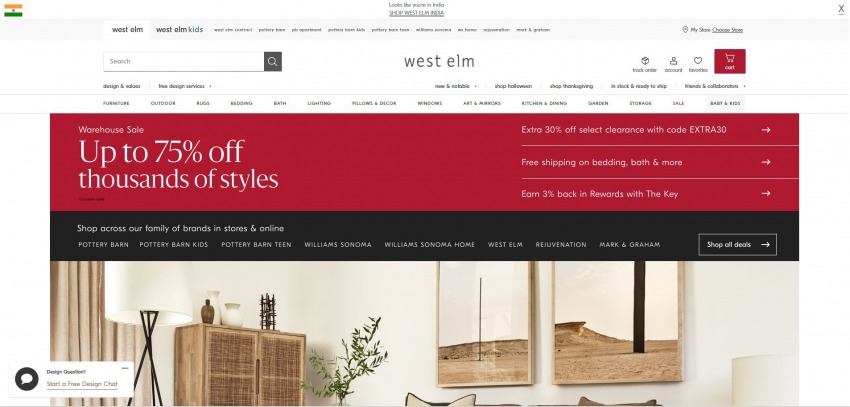 West ELM is a furniture store in Montreal that knows what it means to create a classic design. The piece should feel timeless in terms of design and should exude quality and must be functional. The company believes in creating good designs that translate to your life and has positive effects. But besides ensuring that the product has a lot of value to the customers, the company wants to work towards creating an eco-friendly process that minimizes the negative impact on the environment.
With the support from its clients, the company claims that with every passing day it is streamlining its processes to go greener. West ELM also ensures that the people it works with Viz. the workers, the employees are taken care of along with their families. To ensure top quality craftsmanship the company has invested millions of dollars in local craftsmen and artisans. A lot of the products that the company produces and sells like bed linen and bath towels are completely organic.
If you buy wooden furniture from Mobilia you can be assured that the raw materials for these are sourced sustainably. From bedding to rugs and windows to bathroom accessories and furniture to kitchen and dining room products the company has a good selection. You can find a Mobilia outlet in Rue Wellington Street in Montreal.
---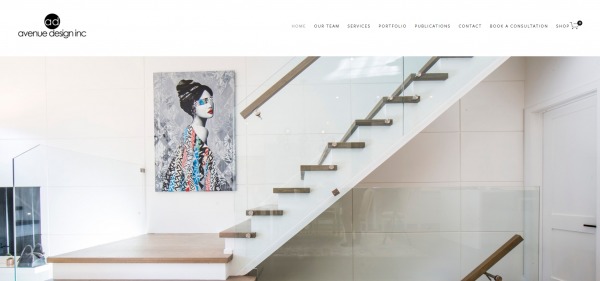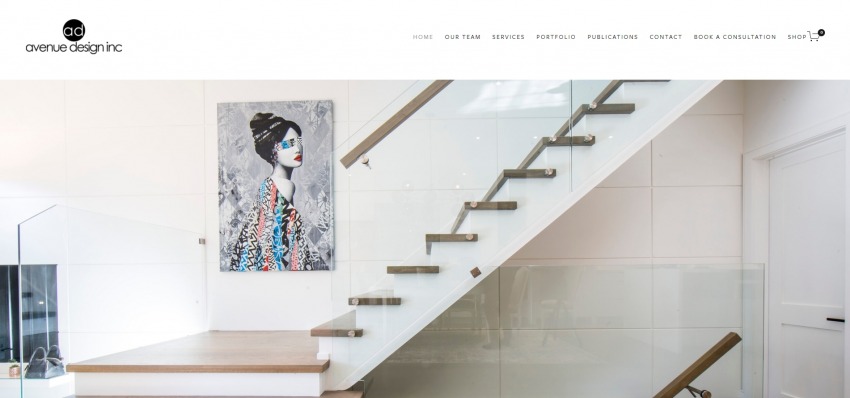 Avenue Design is a furniture store and an interior design company. It caters to a community that is interested in or rather oriented towards upscale fashion. Avenue Designs claims that one of the reasons why it is a popular name among people as well as being seen as an authority figure in the furniture and design industry is because it creates quality products that provide great value to its clients.
It is so confident in the durability and quality of the furniture and accessories it creates that it can provide a price-guarantee policy to its customers. The showroom of the company can be found in Montreal. If you have been to furniture showrooms in New York, you might get the same vibe in this store as well. It is fashioned to give a New York-style vibe to its customers. The designs that the company creates or plans have been inspired from all over the globe.
This way it can ensure that when a client wants to design something or give their house a makeover it can create and design things the way you want. West ELM has a team of experts who are quite good at designing and planning. So, you will get good quality service and support from the company. The company always keeps its arms open for independent decorators and interior designers so that it can provide the best value for the customers. You can find a store located in Saint-Laurent in Quebec.
---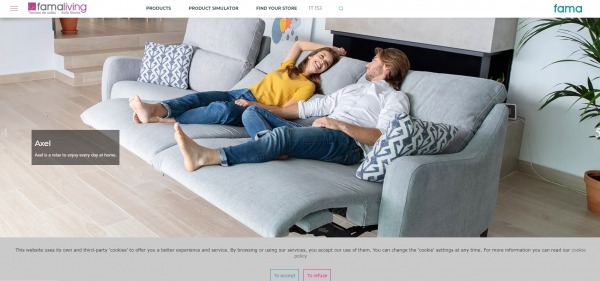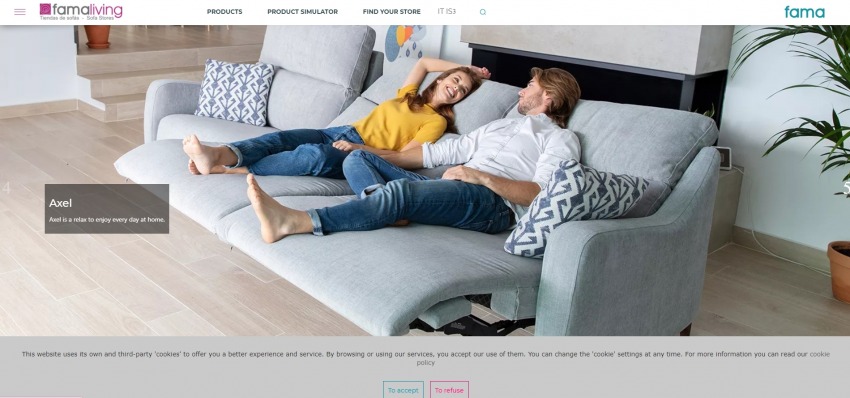 FamaLiving is the next option on this list. If you want to buy an armchair or a sofa or any similar furniture that is built to last and provide comfort then it is a good idea to take a look at FamaLiving. This store has become quite popular and has many branches and stores which you can visit to buy comfortable Fama sofas. The company understands the furniture market and the people who are the customers of this market.
It conducted a study and found out that most people end up being dissatisfied with their sofa purchase. They decide on buying a sofa and within two months of purchase, they regret their decision and feel that the sofa they had bought is not up to their expectation and does not fulfill their needs. FamaLiving knows that buying a sofa or an armchair is an important decision since you will be spending a lot of time using it. But there are several options and categories to choose from.
This decides on purchasing that piece of furniture quite complex. The company understands it and thus, wants to help its clients. You will get professional advice from experts who will help you find the perfect sofa and armchair for you. You can find a branch of the store in St Laurent Boulevard, Montreal.
---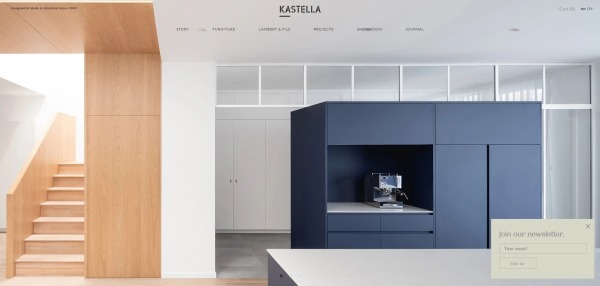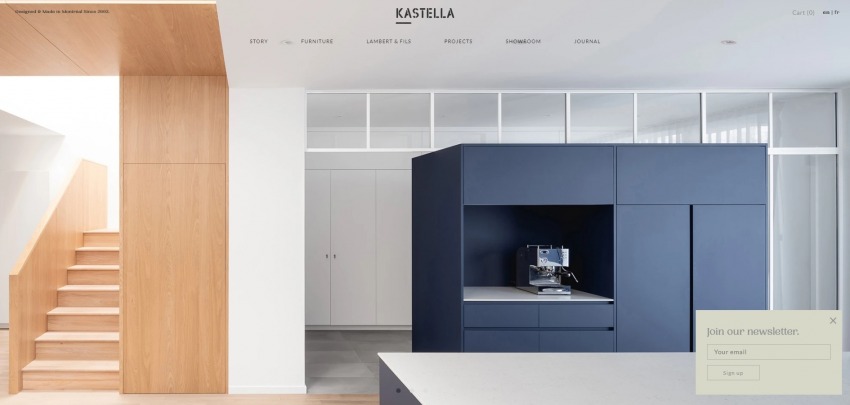 There are a lot of good options to choose from if you want to find the best furniture store in Montreal. The city is filled with talented, artisans, designers, and craftspeople who provide unique and authentic design to functional and long-lasting products. The motto behind the foundation of Kastella was to make quality furniture.
They wanted to take time and create something good that provides value to people rather than create something average by rushing it. The company holds the basics dear to it. It understands the importance of functional products with timeless designs. A good-quality bed, a classic table, beautiful light, etc. are quite simple but they give a home its personality. Kastella creates furniture that is simple and unpretentious.
You can use this company's products to layer your home and decorate it one room at a time. The company is based in Montreal. It wants its products to integrate well into the life of the customers and provide them with all the intended functions. The furniture that is created in Kastella undergoes a mixture of modern and traditional woodworking processes.
The company uses hardwood to create these timeless pieces. You can find a wide selection of furniture in this store whether you want to decorate your living room, bedroom, workspace, storage, etc. This store is also located on St Laurent Boulevard in Montreal.
---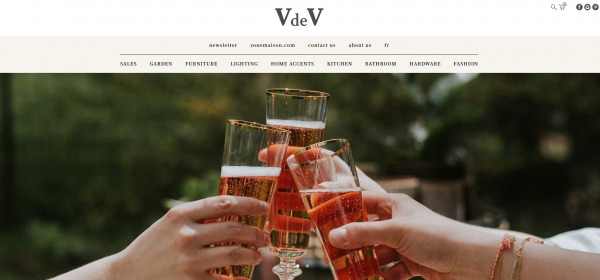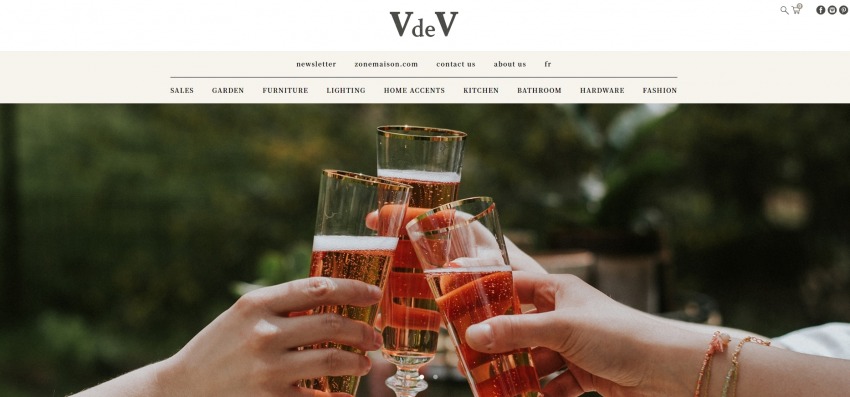 VdeV is a company that started almost a decade ago in 2012. The founder of the company is Fanny Vergnolle de Villiers. Now, you can easily guess where the name VdeV came from. Like many other good fashion stores, furniture stores, etc. in Montreal, VdeV is also located on St Laurent Boulevard. Over the years, the company has grown a lot and gained a lot of loyal clients due to the quality of the furniture that it sells.
If you want to check out the inventory of VdeV before visiting the store for yourself you can visit its online store which opened in 2015. In 2016, VdeV increased its branches by opening a store on Ossington Avenue in Toronto. The style that VdeV focuses on for its home decor and furniture can be considered industrial and vintage.
Anything and everything that you may need as a piece of home decor or furniture to upgrade the look of your home or make your rooms more comfortable or stylish can be found in VdeV. The prices are reasonable depending on the quality of the furniture provided.
---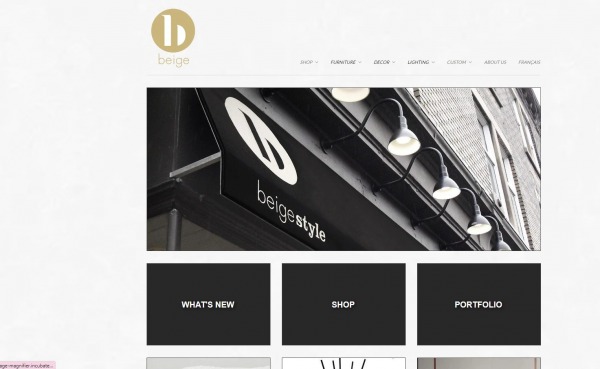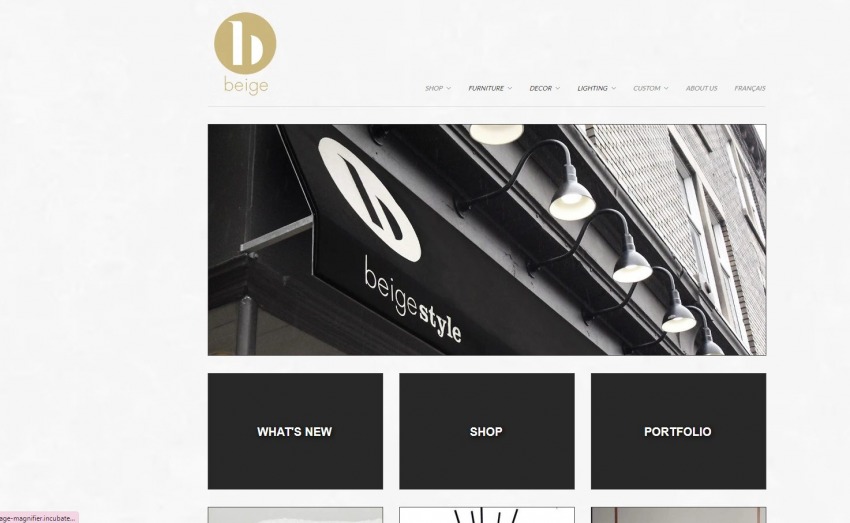 Beige is a furniture store that was started by Michael Stratulak. Michael wanted to create a concept store in Montreal. He felt that this city lacked good concept stores that are prevalent in large cosmopolitan cities of that size. So, in 2007 he finally decided to give it a go, and thus, Beige was formed. You can find the store in Little Burgundy in its Southwest Community.
Michael was inspired by the stores in other big cities like that in Paris or New York or London. He already had experience and expertise in the relevant industry having worked in retail and interior design. He pooled in all this to create Beige.
The store slowly started growing and more and more people started noticing it. As the neighborhood evolved and changed, so did Beige. Currently, the store is located at Notre Dame-West. The store had moved to this new location to get more space so that they can expand their departments and create more unique and good-quality furniture for the clients.
Beige is proud of its accomplishments and claims that you will find everything related to home decor and furniture under one roof. If you can't find something you can reach out to them and you will get the support you need. Beige also offers a gift/wedding registry. So, if you need that you can give them a call.
---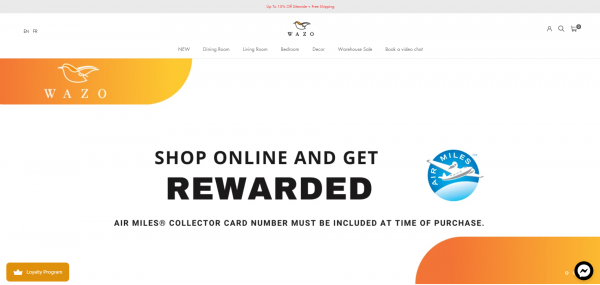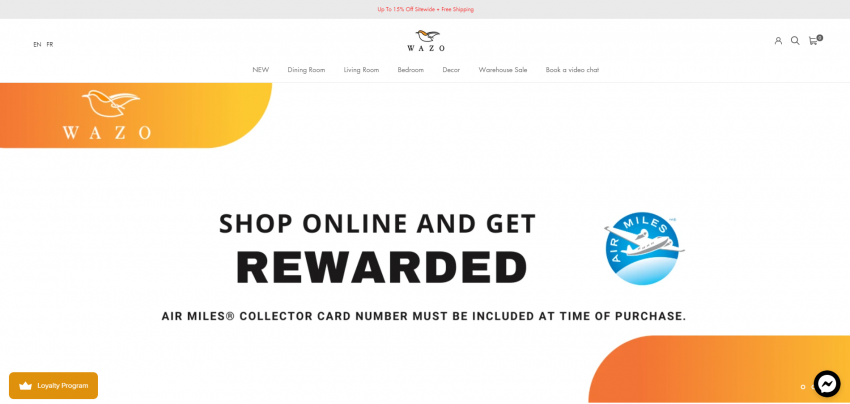 Well, let's close the list with another furniture brand based out of Canada Viz. Wazo. Though Wazo is the newest brand on the list, it has quickly made a name for itself due to the durable and long-lasting furniture it sells. The company sources the most unique products of high quality from all over the world so that its clients have the best experience.
After achieving commendable success in a short span of time the company started expanding its catalog by including different products including luxurious fabric beds, wood furniture that has been handcrafted, etc. The company also patented a foam technology that they use to build top-quality sofas.
The company aims to keep sourcing high-quality material to create top-tier furniture that keeps getting better with age. Wazo has branches in Toronto and Montreal. You can directly visit the stores if you are interested in buying furniture. You can also check out its e-commerce store by visiting wazofurniture.com.
Though this is in no way an exhaustive list of furniture stores in Montreal it can certainly help you find the best furniture store in Montreal. Buying quality furniture for your home is quintessential. Montreal is a beautiful city with picturesque buildings and landscapes. It's a good travel destination. So, next time you are visiting Montreal and you feel like buying something, why not check out these furniture stores and buy the right piece of furniture or home decor for yourself.