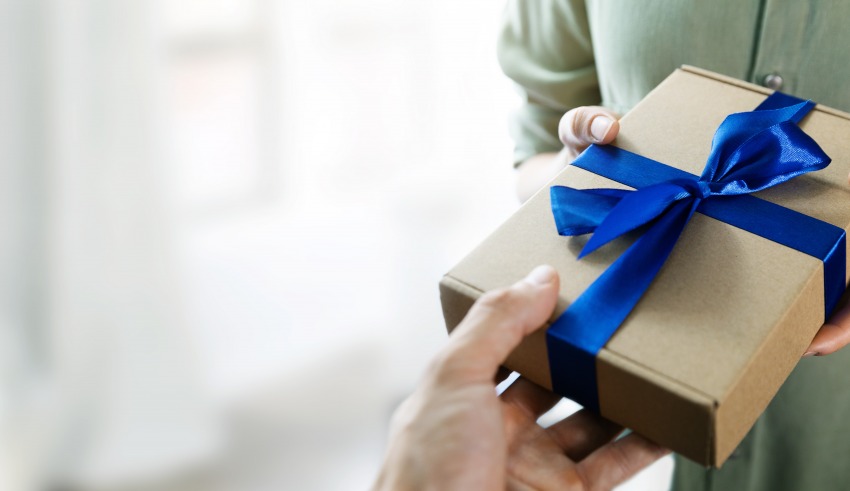 No matter where you are in the world, the act of gift-giving is a tradition for all occasions. It can help you demonstrate how much the recipient means to you and show your appreciation to them.
However, it's not enough to pick out something random at the store, have it gift-wrapped, and give it to the celebrant. You should make sure to put some thought into the gift you'll be giving away.
In fact, 62% of Americans said that they prefer receiving a heartfelt gift over something that's store-bought. Additionally, 66% admitted that they're more likely to remember a personalized gift rather than something generic. (1)
If you don't know where to start as you look for a personalized gift, here are some tips that can help you:
Know what to consider
Before going on a spree, you must be aware of these factors to consider in ensuring that you give an appropriate gift:
Occasion

– Shopping for a birthday gift can be vastly different from choosing one that you'll give for a wedding. You should understand the holiday and its nuances, especially for religious events. Fortunately, shops like

agiftpersonalized.com

have an entire category for different occasions to make shopping more straightforward.

Gender –

Another factor to remember is the recipient's gender. Whether they identify as male, female, or somewhere in the spectrum, you should consider and respect their choice.

Relationship –

Moreover, you should be mindful of your relationship with the recipient. With a lover, you can give gifts that evoke a sense of intimacy, such as jewelry and lingerie. However, you don't want anyone to misconstrue anything when giving a gift to a workmate, so you should choose carefully and appropriately.

Price range –

Aside from the kind of gift, its value can also raise eyebrows, especially when you give something expensive to someone who's not one of your loved ones. You should still be careful about the price of the item.
Research the recipient's interests
To find the perfect personalized gift, you should know the recipient's interests and needs. This way, you can make sure you're giving something that they'll enjoy immensely or will be useful to them.
For instance, when thinking about giving something to your mom on her birthday, you can give her customized accessories or housewares, which are two top personalized gifts. For anniversaries, you can also give your parents a champagne blend that combines their preferred flavors to celebrate the momentous occasion. (2)

Create a list of options
Sometimes, it's so easy to come up with an idea for a personalized gift for your loved ones, particularly if it's someone whom you know very well. On the other hand, you could rack your mind finding one for acquaintances and colleagues.
A great way to solve this is by having a list of options. After researching their interests, you can take note of possible gifts that they might enjoy. This way, you don't have to stress over finding a single item.
Plan your budget
Another way having a list of options can help your gift search is through your budget. When you have alternatives that you can consider, it'll be easier to find a personalized gift without breaking the bank. Moreover, if you have coupons, you can search for deals within the same shop.
Prioritize quality
Even if you have budget constrictions, you can still find high-quality gifts. You shouldn't scrimp when choosing the type of material for the gift. This way, you can ensure that the item would be durable and comfortable.
Think ahead
Personalized gifts would take more time to create, since they frequently display names and other endearments according to the clients' specifications. Knowing this, you should think ahead and consider the turnaround time that's required to produce your order, especially if you'll be giving a considerable number, such as for your employees or bridesmaids and groomsmen.
Review the spelling and grammar
If you're going to have the recipient's or your name printed on the gift, you should double-check the spelling and grammar of the text. Most of the time, suppliers print the file you send as is, so prevent any errors and waste of money by verifying that each element is correct.
Takeaway
Personalized gifts are a great way to show someone how much you appreciate them. When looking for the perfect gift, you should consider the occasion, gender, and your relationship with the recipient, as well as the value of the item. 
You should determine their interests too, so you could create a list of options and plan your budget accordingly. Nonetheless, always prioritize quality, think ahead when scheduling your order, and review the spelling and grammar if you want to have text printed on the products.
References
"Most Americans want this type of gift for the holidays", Source: https://nypost.com/2019/11/15/most-americans-want-this-type-of-gift-for-the-holidays/  
"The Rise of Personalized Gifts", Source: https://www.personalcreations.com/blog/rise-of-personalized-gifts