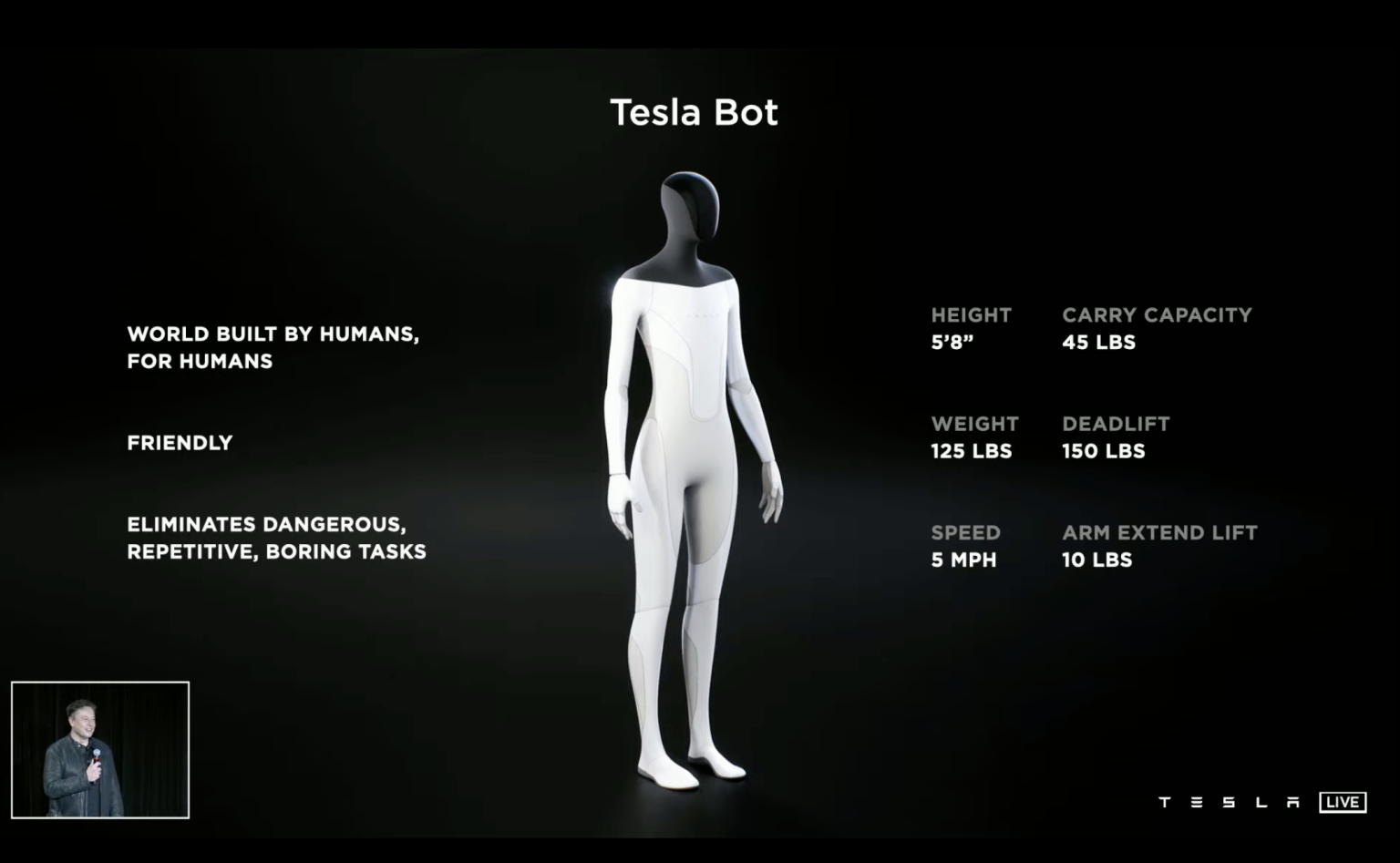 It will eliminate "dangerous, repetitive and boring tasks," said Musk "essentially the future of physical work will be a choice." As such, the robot will, said Musk, have "profound implications for the economy."
He said it was important that the robot should not be "super-expensive".
The 5ft 8inch robot will be able to do tasks ranging from attaching bolts to cars with a wrench, or picking up groceries at stores.
"Basically, if you think about what we're doing right now with cars, Tesla is arguably the world's biggest robotics company because our cars are like semi-sentient robots on wheels," said Musk, "with the Full Self-Driving computer, which will keep evolving, and Dojo, and all the neural nets recognizing the world, understanding how to navigate through the world, it kind of makes sense to put that on to a humanoid form."
The robot is "intended to be friendly and navigate through a world built for humans," said Musk. He said humans would be able to run away from it and overpower it. It'll weigh 125 pounds and walk at 5mph. Its face will be a screen.
Musk invited engineers to "join our team and help us build this."