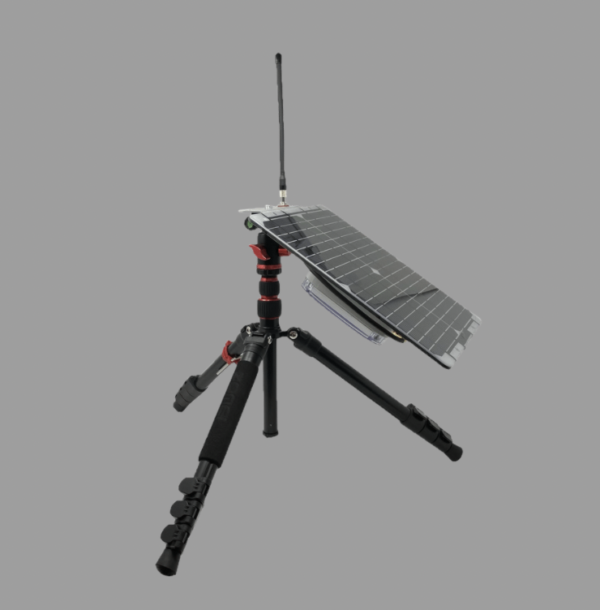 Swarm
I periodically check the RSS feeds of space companies and this announcement caught my eye, seeming to fit the Gadget Master DevKit Watch category.
Swarm Technologies is a Californian-based company building a low Earth orbit satellite constellation for Internet Of Things (IOT) comms. Notably, it was recently acquired by Eon Musk's SpaceX and is reported to operates a constellation of 120 smallsats.
(Skylo, Astrocast and Fleet Space Technologies are rival IoT satellite start ups in this area.)
Contents
Anyway, back to the kit in question.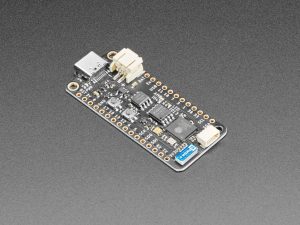 The Swarm Eval Kit includes:
FeatherS2 – ESP32 board (right)+ OLED for quick development, testing, and IoT product creation
Turn-key with 9W solar panel
Rechargeable 9000 mAh battery
IP68 waterproof enclosure
Aluminum tripod
Satellite antenna
GPS antenna
WiFi/USB-C/USB-micro/serial inputs.
All satellite communications use AES256 encryption.
"The Swarm Eval Kit allows you to send messages or GPS position through Swarm's space network from anywhere on the planet. [It] will automatically send a GPS location once powered on and you can use a mobile phone or laptop to interface with a pre-loaded web app to modify the GPS ping cadence and send messages through the Swarm satellite network to any email address."

"For more technical users, the Kit also comes equipped with everything you need to build an IoT device, from temperature sensors to weather stations to asset trackers. Extensive developer documentation supports users who want to program and customize their Kit beyond its out-of-the-box capabilities, and everyone can track upcoming satellite passes over any given location here."
Price
The Swarm Eval Kit is available to buy online for $499.
You will also have to pay $60 for one year's worth of data usage.
Note, however, that the kit is currently only available for online purchase in the United States, Australia, New Zealand, United Kingdom, Denmark, Greenland, Sweden, Iceland, the Netherlands, Germany, and Antarctica.