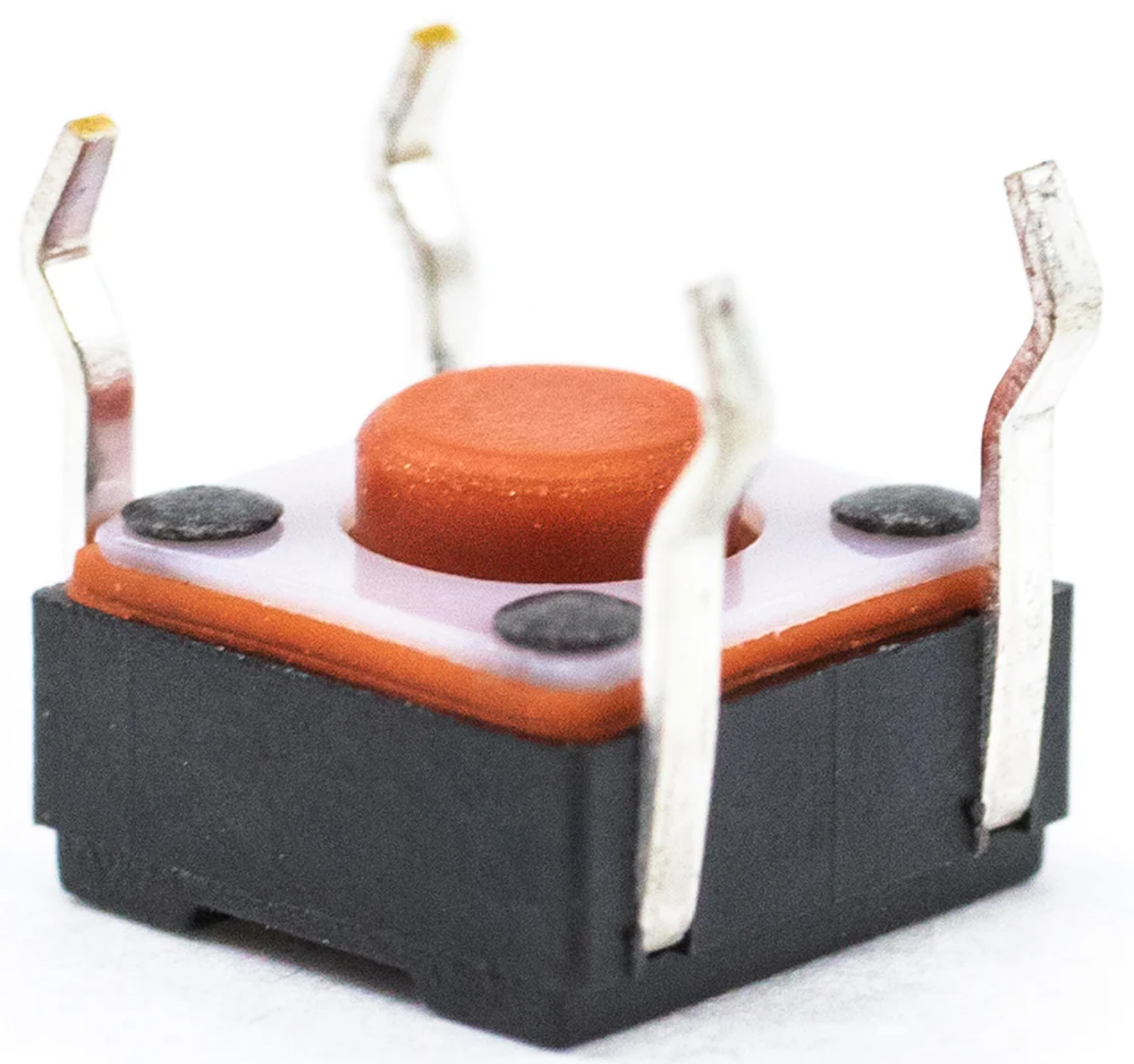 E-Switch's RT1105 tact switch features a soft silicon 4.40 mm high actuator and provides multiple gram force options
E-Switch's RT1105 series reverse through-hole tact switch with multiple gram force options provides up to 100,000 cycle life expectancy in a 6.80 mm x 6.80 mm footprint. This switch series features a soft silicon actuator 4.40 mm high and provides multiple gram force options identified by different color actuators, 160 gf (red), 260 gf (dark gray), and 350 gf (blue). The RT1105 tact series features include SPST-NO, off-(on); 50 mA, 12 VDC contact rating, dielectric strength of 250 VAC for 1 minute; operating temperature ranges from -20°C to +85°C; travel is 0.25 mm, and comes in tray packaging.
This tact series is suitable for audio/visual equipment, computer peripherals, computer electronics, medical equipment, telecommunication devices, and test and instrumentation equipment.
Features
Contact rating: 50 mA, 12 VDC
Electrical life: 100,000 cycles
Dielectric strength: 250 VAC for 1 minute
Operating temperature: -20°C to +85°C
Operating force: 160 gf (red), 260 gf (dark gray), and 350 gf (blue)
Contact arrangement: SPST off-(on)
Contact resistance: 100 mΩ max. (initial)
Insulation resistance: 100 MΩ at 100 VDC
Travel: 0.25 mm
Bounce: 10 m sec. max
more information: https://www.digikey.com/catalog/en/partgroup/rt1105-series/81904