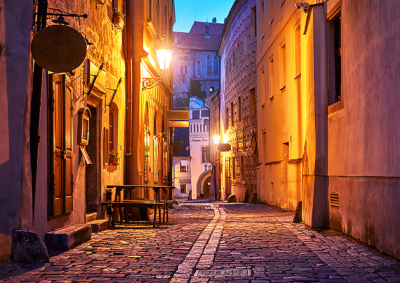 Nichia: HPS lighting can create a nostalgic or elegant atmosphere
"Global efforts to phase-out the use of HPS continue to be met with a resistance to using white LED replacements. Due to this lack of a viable and sustainable alternative, HPS have remained exempt from the list of banned products under the Minamata Convention on Mercury, meaning HPS remains ubiquitous," according to Nichia.
Its mercury-free alternative is the NVSW219F, an led with a CCT (corelated colour temperature) of 1,800K.

"People like the visual effect provided by HPS, creating what we call the 'nostalgic landscape'. Existing LED technology finds it hard to replicate this," said company marketing manger Yuji Itsuki. "The measured CCT of HPS is 1800K, which only Nichia has successfully recreated after various colour matching tests. That means the 219F is the only LED available today that can accurately match the CCT of HPS. This ability to blend LED and HPS without creating harsh variations is what really makes it the first in the industry to provide a true alternative."
Colour rendering index (CRI) is 70 for 219F led, compared with <5 which Nichia claims for HPS lighting, improving the ability of people in the illuminated environment to distinguish the colours of clothes, cars and buildings (right).
Unlike HPS, leds can be turned on instantly, modulated and dimmed, allowing power to be saved in areas of low pedestrian traffic, for example by dimly illuminating most of the time, then applying full brightness when motion is detected.
Also, "the 219F can deliver up to 60,000 hours of operation, over twice the 24,000 hour average of HPS", said Nichia.
Applications are foreseen in street lighting applications and lighting for parks and other outdoor areas.
The company makes similar leds with different colour temperatures: A 2,500K model for better power efficiency, 2,200K to meet Design Lights Consortium (DLC) guidelines and "if customers give an importance on HPS catalogue value, they can select 2,000K".
All images provided by Nichia, but reduced in resolution for this webpage. Caveat: our processing, your display, etc etc.