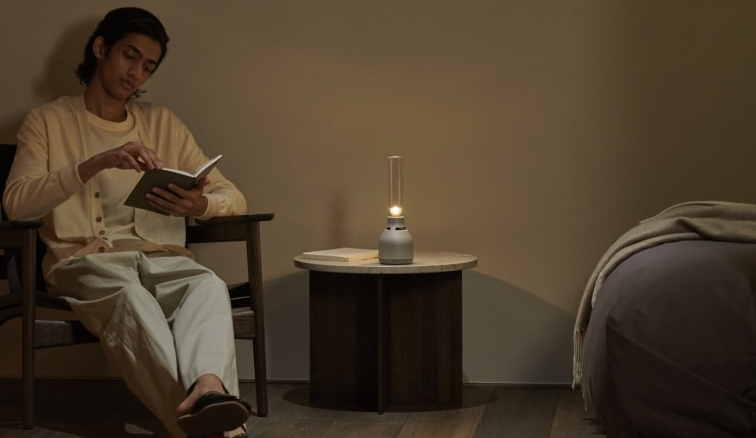 Looking like an antique gas light or candle holder, it uses a glass tweeter and is designed to be portable around the house.
Sony writes:
"This minimalistic and elegant portable home speaker uses its design to produce stunning sound quality. This is thanks to the inclusion of Advanced Vertical Drive Technology in the LSPX-S3, which uses three Actuators that discreetly attach to the end of the organic glass, vibrating the entire glass tweeter to spread sound in every direction.

The LSPX-S3 produces clear and powerful high tones from the organic glass tweeter and spreads the sound evenly so whatever kind of music you enjoy, you can be sure it will fill every corner of the room whilst creating a cosy atmosphere. Plus the LSPX-S3 features a 46mm speaker unit that creates a well-balanced mid-range, and a passive radiator that enhances clear low-end notes."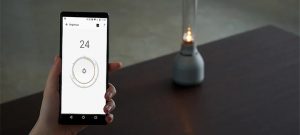 Weighing 1.1kg, it measures 94mm by diameter and 289mm by height. In terms of Bluetooth, supported codecs include SBC, AAC and LDAC, with A2DP/AVRCP profiles. The frequency range is quoted as 20Hz–20,000Hz (with 44.1kHz sampling).
It has a reported battery life of up to 8 hours of battery life, and comes with USB Type-C charging.
And if you want to add to the bass effect, you can select "Bass Boost mode" in Sony's associated Music Center app (Android or iOS).
There is manual control, too, which is via the side or base (see below).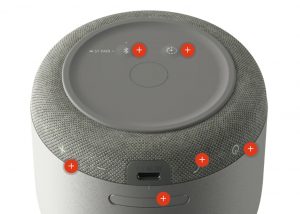 Sony says you can also connect two Glass Sound Speakers with stereo pairing so that each speaker can act as a left or right audio channel.
You can read more about the product here, and see a fuller specification here.
Relax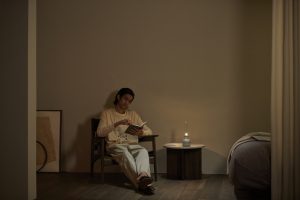 Designed to fit any room, the LSPX-S3 is described by Sony as a perfect night-time companion – letting you relax to music with a gentle light (there is a 'Candlelight' mode). It does also feature a sleep timer for control, plus – to startle you back into the waking realm of responsibilities – there's a built-in microphone to let you take calls.
Sony declares:
"Enhance the atmosphere of your home with the candlelight mode. This setting provides a subtle illumination that flickers like a candle, bright for general use, or delicate for winding down at night. You can even sync the light to pulse in time with your music. The LSPX-S3 has four different lighting modes and 32 brightness levels. You can adjust the brightness to suit the mood with by simply sliding the touch sensor."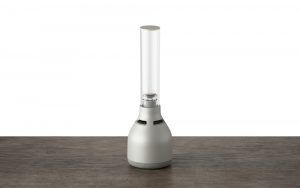 Note, however, that despite this lighting element, Sony does also feel the need to disclaim that it is "suitable for household room illumination purposes." Fair enough, of course, we're talking candlelight-effect, not smart lighting system!
The LSPX-S3 is available from August, priced at £315.
Nice. Pricey, but nice. What are your thoughts? Leave a comment below.
Let there be light? Let there be sound?…Take it away Bonn.
See also: Gadget Watch: Vodafone pedals Curve Bike light & GPS tracker