What are the topics covered this week? There's fibre being fed through water mains, the world's thinnest magnet, smaller PolarFire FPGAs from Microchip, Infineon's MEMs-based optical scanner for cars and Lockheed Martin's advanced manufacturing facility…
5. Fibre to be fed through water mains
Fibre optic cables could be fed through the water mains to connect homes, businesses and mobile masts in rural areas without digging up the roads, says the Department for Culture, Media and Sport (DCMS). £4 million is available for innovators to trial what could be a quicker and more cost-effective way of connecting fibre optic cables to homes, businesses and mobile masts, without the disruption caused by digging up roads and land.
4. Berkeley team build world's thinnest magnet
A team at the US Department of Energy's Lawrence Berkeley National Laboratory (Berkeley Lab) and UC Berkeley have built a cobalt-doped van der Waals zinc-oxide magnet from a solution of graphene oxide, zinc, and cobalt. Baking in a conventional lab oven transformed the mixture into a single atomic layer of zinc-oxide with a smattering of cobalt atoms sandwiched between layers of graphene. In a final step, the graphene is burned away, leaving behind just a single atomic layer of cobalt-doped zinc-oxide. "We're the first to make a room-temperature 2D magnet that is chemically stable under ambient conditions," said Jie Yao, a faculty scientist in Berkeley Lab's Materials Sciences Division.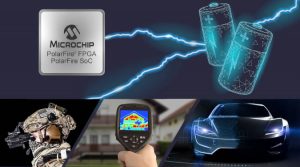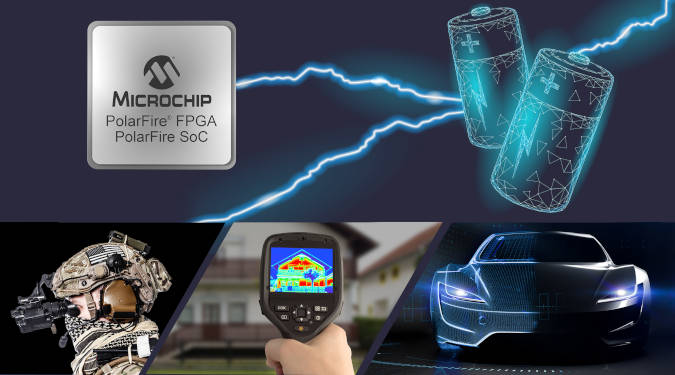 3. Smaller FPGAs mean less power
Microchip has introduced a pair of programmable ICs to its 'PolarFire' range with fewer resources to reduce power consumption. The parts are the MPF050T FPGA and MPFS025T SoC, both available in 11 x 11mm packaging. "We have reduced power consumption by up to 50% or more with the introduction of lower density offerings, while maintaining capabilities on these platforms," said Microchip FPGA v-p Bruce Weyer. The SoC version has FPGA plus processing hardware, in this case an "application class Risc-V architecture-based processor complex with 2Mbyte of L2 cache and LPDDR4 memory support", said Microchip.
2. Infineon plans automotive laser head-up display for cars
Infineon is aiming at augmented reality glasses and automotive head-up displays with a MEMs-based optical scanner. The company is giving very little away beyond this, except to say that the "MEMS scanner chipset features a tilting mirror which lays the foundation for a new generation of laser beam scanner projectors", and that the chipset is a MEMS mirror and a MEMS driver. Infineon-AR-HUDFor automotive "conventional HUD systems can be more than 30 litres in optical volume, yet still offer only a very modest field of view", said the company

1. Lockheed Martin unveils Skunk Works flexible factory
Lockheed Martin has completed construction of an advanced manufacturing facility at its Palmdale, California, campus and headquarters. The 215,000 square foot building will serve the company's advanced-projects division, dubbed Skunk Works. Lockheed Martin says the "intelligent, flexible factory has digital foundations to incorporate smart manufacturing components, embrace the Internet of Things and deliver cutting edge solutions rapidly and affordably". "This new building incorporates all three of Lockheed Martin's advanced production priorities."