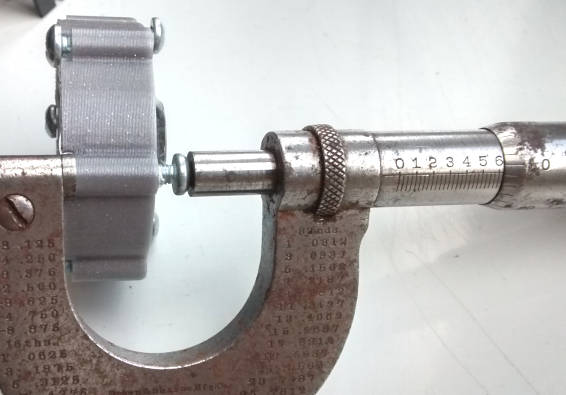 One of the problems of using a new led-optic combination where no specific data is available is working out the correct distance between the led mounting face and the lens mounting face.
Having printed a quick lens holder, I realised an adjustable holder was in order, and so printed this one (right) with three M3 screws in the top to retain the lens and three in the bottom as adjustable legs.
BTW, M3 screws have an 0.5mm pitch, which means they are their own micrometer adjuster – 250μm for quarter of a turn, for example.
I had earlier printed a fixed lens holder to implement the 16.0mm spacing that I deduced from Gaggione's document for a similar led (which came out at 15.95-16.05mm – well done Prusa Mini).
This left four small flares in the beam pattern, one emerging at 45° from each of the four corners – I will try to get a photo when I am better set-up – had in the camera though, as the middle is so bright. It was seeing these flares that made me think had the spacing wrong.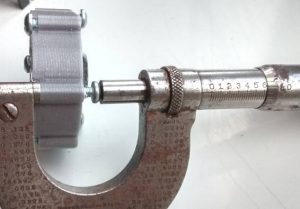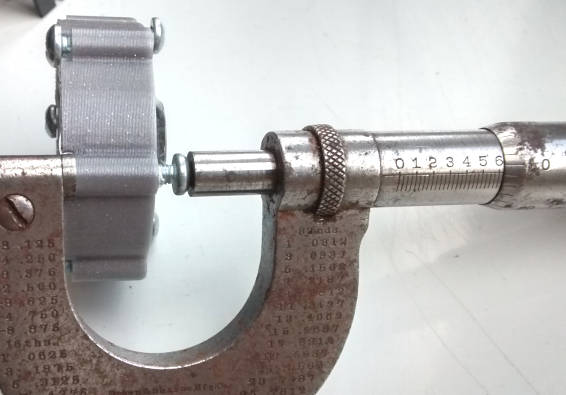 The adjustable lens holder allows spacings down to ~15.6mm to be explored before the rather fat back of the optic hits the (filed down) screw heads holding the star pcb down or the lens comes to rest on the solder holding the wires in place – LLC15 collimators are really best used with emitters on unobstructed pcbs, and there is no reason it should be otherwise.
Anyway, looks like 15.7 to 15.9mm is fine, and 16.0 is pretty good too – the corner flares are omni-present, it seems.
Lateral alignment needs to be just right as well.