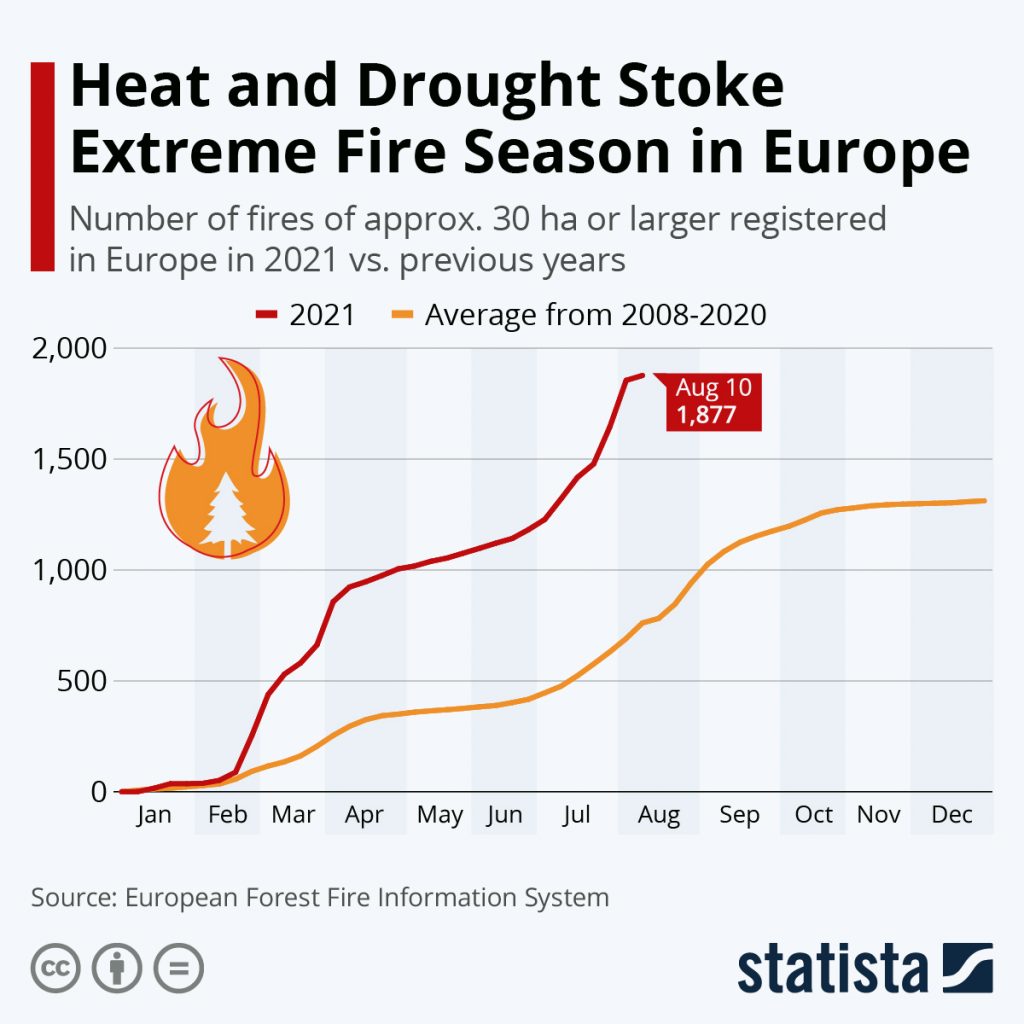 Turkey, Greece and Italy have been hit particularly hard by the fires, as an extreme heatwave with temperatures of up to 45 degrees Celsius (113 Fahrenheit) turned bone-dry forests into tinderboxes.
And while the fires that have been ravaging Southern Europe for the past two weeks are by far the most devastating ones, accounting for 60 percent of total area burned this year, 2021 had already been an extreme year for wildfires across the continent before the latest blazes.
According to data from the European Forest Fire Information System, the number of large scale fires (30 hectares and upwards) registered in Europe had already surpassed the average annual total for 2008-2020 by early July, before the latest outbreaks.
As of August 10, the EFFIS registered 1,877 fires across the EU 27 and 11 European non-EU members this year, burning more than 600,000 hectares. That's roughly 2.5 times the annual average for the the period from 2008-2020, both in terms of the number of fires and the total damage.
The following chart, based on EFFIS data from the shows the scale of this year's fires in Turkey, Greece and Italy, as the area burned by wildfires through August 9 already outstrips the annual average of the past 13 years by a wide margin.