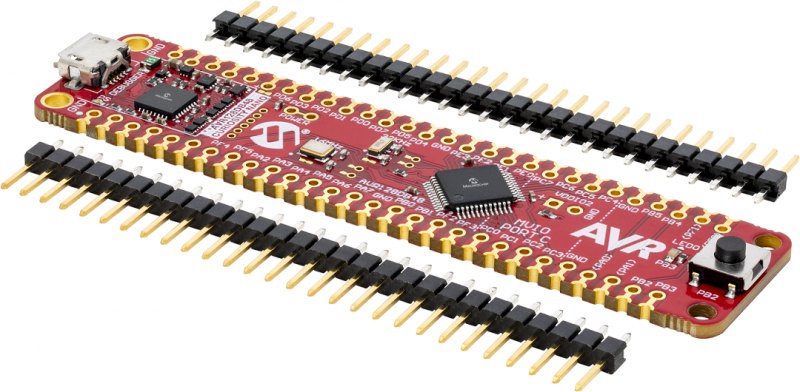 Microchip Technology's AVR128DB48 is a development board that users can keep in their pocket
Users can take their next idea to market with a Microchip Technology development board that can be kept in a pocket. With full program and debug capabilities, the AVR128DB48 Curiosity Nano evaluation kit offers complete support for the next design.
Use either Atmel Studio 7 or MPLAB7® X IDEs as a magnifying glass to investigate MCU and step through the debug. Free, easy-to-use graphical programming tools, Atmel START and MPLAB code configurator (MCC), allow users to program the target MCU intuitively.
On-board debugger

Board identification in Atmel studio and Microchip MPLAB X
One green power and status LED
Programming and debugging
Virtual serial port (CDC)
Two logic analyzer channels (debug GPIO)

USB or externally powered
Adjustable target voltage

MIC5353 LDO regulator controlled by the on-board debugger
1.8 V to 5.1 V output voltage (limited by USB input voltage)
500 mA maximum output curren

AVR128DA48 microcontroller

Multi-voltage I/O (MVIO)
Three integrated operational amplifiers (op amps)

One mechanical user switch
One yellow user LED
One 32.768 kHz crystal
One 16 MHz crystal
more information: https://www.microchip.com/en-us/development-tool/EV35L43A