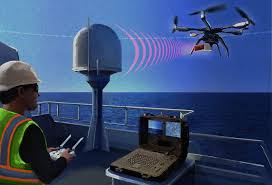 The low Earth orbit (LEO) satellite communications company has turned to QuadSAT, a Danish startup that does the test and measurement of satellite antennas by the use of drones.
Founded in 2017, its system uses a custom-built RF payload, drone technology, and mathematical algorithms to simulate satellites and more quickly carry out antenna performance tests.
Specifically, QuadSAT measured radiation patterns of several OneWeb antennas, enabling the validation of feed alignment and the direction of pointing.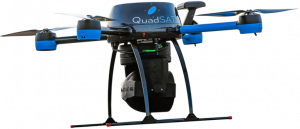 The verification of ground segment antennas is being done ahead of the rollout of OneWeb's services, planned later this year.
"We are in the process of building the ground segment for our state-of-the-art constellation," said Joseph Paciaroni, Director of Gateway Deployment, OneWeb. "Having innovative methods for diagnostics will be an important success factor and we are particularly excited about the potential of drone-based in-situ diagnostics where traditional antenna validation techniques are not available. During this initial phase, we were really impressed with both the quality of the data and the ability to carry out the test within a very short time frame."
Following successful results from this initial phase, QuadSAT will apparently now be performing antenna verification at other OneWeb sites.
"A fully optimized ground station is essential for OneWeb to assure the best possible service to its customers," said the CEO of QuadSAT, Joakim Espeland. "It is therefore essential that a validation of the ground segment is carried out on-site. This is one of the services we provide at QuadSAT."
Images: QuadSat