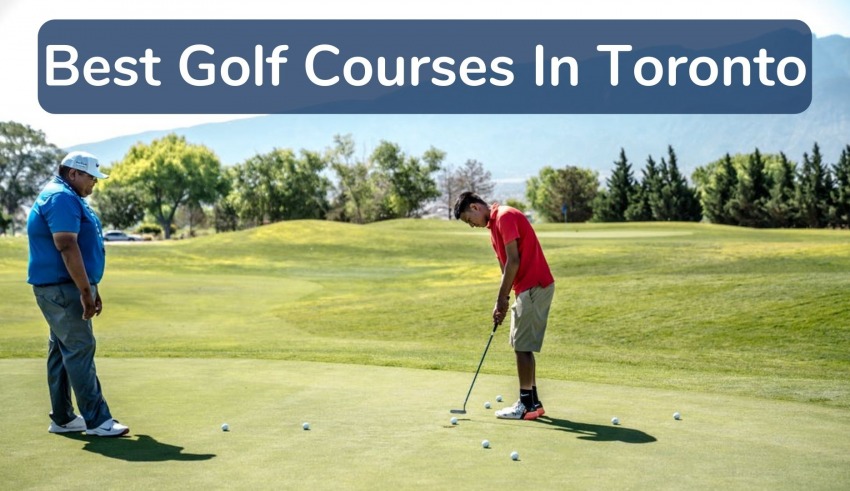 Canada's largest city is a true golf hotspot, with a collection of some of the country's most prestigious courses. It's also home to the Royal Canadian Golf Association, which organises the PGA Tour's annual Canadian Open. At Glen Abby Golf Club in 2000, Tiger Woods hit one of his most famous shots of all time, a 3-iron bunker shot over water. Toronto is Canada's New York City. This means that people either like it because it's bustling, fascinating, and diverse, or they despise it because it's chaotic, noisy, and congested. The bulk of golf courses in the Toronto Area are private or semi-private, but there are so many of them, easily over 200, that you're never far from around. Toronto is Canada's cultural capital, with Broadway musicals, fantastic restaurants, and never-ending nightlife.
Take in a Broadway-caliber musical, climb to the top of the CN Tower, or visit one of the dozens of art and history museums in Toronto, which is the financial, theatre, sports, education, art, and gastronomy capital of Canada.
Although there is little golf near downtown, Torontonians are spoiled for choice when it comes to quick golf getaways. A short trip east can take you to Niagara Falls, while a drive north will take you to Muskoka, which boasts some of the province's best plays.
Here is the list of 10 Best Golf Courses in the Toronto Area: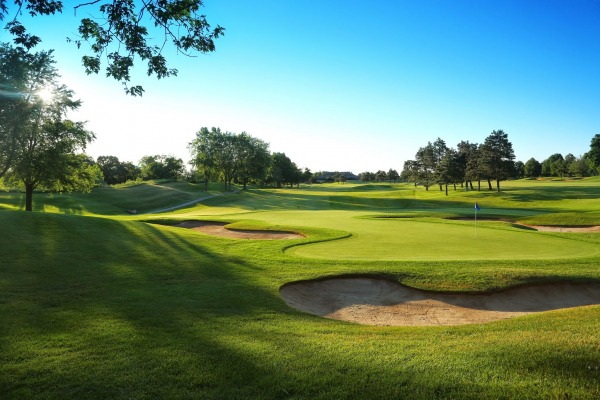 Glen Abbey has hosted the RBC Canadian Open, a PGA Tour event and Canada's National Open Championship, 28 times since it was designed by great golfer Jack Nicklaus.
This Golf Club has superb clubhouse facilities featuring 'Eighteen', a gourmet year-round dining experience available to the public, and a range of beautiful banquet, conference and seminar rooms.
The ClubLink Academies, Golf Canada's offices, the Canadian Golf Museum and Hall of Fame, and the TaylorMade Performance Lab are all located on the campus.

Glen Abbey remains, in some ways, the most dramatic draw in terms of public access golf in this area. The stadium course, created by Jack Nicklaus, has endured the test of time.
In the summer, green fees for 18 holes range from $127 to $236 before tax. Make a point of stopping by the Canadian Golf Museum and Hall of Fame, which is situated on the premises.
Outside of high-demand limited tee times, members can book with up to three friends. Additional guest requests are subject to availability and must be submitted to your Home Club's Director of Operations.
This is true for Reciprocal Play or at your Home Club. The number of times the same visitor is introduced is restricted to twice each month. 
Out-of-town golfing visitors of Members, on the other hand, may play an unlimited number of rounds in any two-week period, once each season, upon payment of the relevant guest charge.
Unless previous agreements have been made with the Head Professional or Director of Operations, guests must always be accompanied by a ClubLink Member.
Address: 1333 Dorval Dr, Oakville, ON L6M 4G2
Phone: +1 905-844-1800
---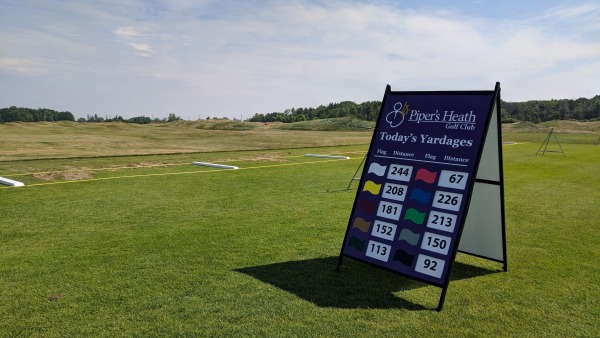 Piper's Heath is a beautiful 18-hole championship course in the heart of the Greater Toronto Area, built by famous golf course architect Graham Cooke.
It's built in the style of a links course, and the tall grass eats balls like crazy, yet the fairways offer amateurs some room to play. In the summer, green fees for 18 holes range from $50 to $90 before tax.
Piper's Heath is a golf course unlike any other currently being developed, as golfers will immediately discover. Cooke has created an Old World-style par-72 course that is walkable from 5,200 to 7,054 yards.
Piper's Heath has a mystical aspect that connects the rumpled landscape's ebb and flows from hole to hole.
Piper's Heath also has a 20-acre practice academy with a big two-tiered tee deck for everyday usage and a smaller teeing area 350 yards away for instruction and larger clinics on the opposite end.
Cooke designed the course with a sequence of target greens and traps to help golfers concentrate on their strokes. A chipping green with a sand bunker and a separate practise area are also available for putting.
Address: 5501 Trafalgar Rd, Milton, ON L9E 0Z5
Phone: +1 905-864-1025
---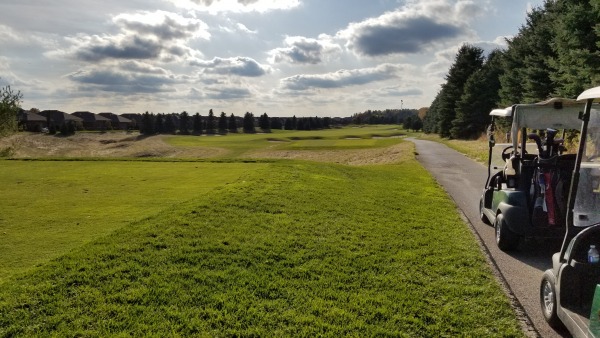 The Maples of Ballantrae golf club, situated north of Toronto on Highway 48, has an 18-hole Championship Course and a 9-hole Executive Course. The 18-hole course, which runs 6625 yards from the back tees, provides a test for golfers of all abilities.
It has gently undulating fairways, carefully bunkered greens, and a variety of woodland and water hazards that will put your accuracy to the test.
This reasonably priced course is built out of a grove of Maple trees near Stouffville. While it isn't kept in immaculate shape, it is one of the finest in terms of value for money. In the summer, green fees for 18 holes range from $35 to $65 before tax.
Beginners, juniors, families, the elderly, and anybody who doesn't have time for 18 holes will enjoy the 9-hole Executive Course. Our newly remodelled clubhouse has a solarium dining room, lounge, and function space with floor to ceiling windows in a rustic post and beam design.
It has a large terrace with a gazebo that views out over the golf course and lakeside. It's a beautiful location that's ideal for both indoor and outdoor eating at any time of day.
If you want to learn or improve your game, the Maples Golf Academy offers a range of instruction programmes led by CPGA experts.
Address: The Masters S, Whitchurch-Stouffville, ON L4A 1M2
Phone: +1 905-640-6333
---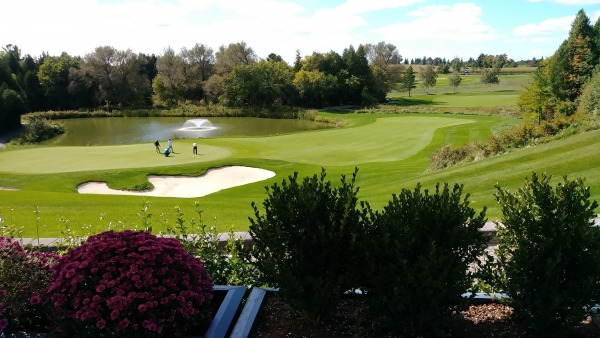 Arthur Stollery, the son of a well-known Toronto clothier, purchased the undulating farmland at the junction of Kennedy Road and Major MacKenzie Drive in Markham in 1957 with the goal of developing champion thoroughbreds and Black Aberdeen Angus cattle.
Arthur Stollery, an ardent golfer, began developing a golf course on parts of the old horse paddocks and in the valley where Black Angus cattle previously grazed, in 1992, after years of visiting the farmlands.
Many of the golf courses in Toronto are bordered by parts of the old farm, which is still in operation.
Arthur Stollery died in 1994, but his masterwork was finished by the Stollery family, and the course opened to the public in 1995. Angus Glen was named the Best New Course in Canada by Golf Digest magazine that year.
It is recognised for its exceptional personal service, continuing the legacy of excellence. Angus Glen offers golfers the experience of a first-class private golf club inside the confines of a public facility that is open to the public.
When it was opened around 25 years ago, Angus Glen was the buzz of the GTA golf world, and it was regarded as the best public golf course in the country.
Both courses are difficult and beautiful, and they host a lot of corporate golf. In the summer, 18-hole green fees range from $135 to $180 before tax.

Address: 10080 Kennedy Rd, Markham, ON L6C 1N9
Phone: +1 905-887-0090
---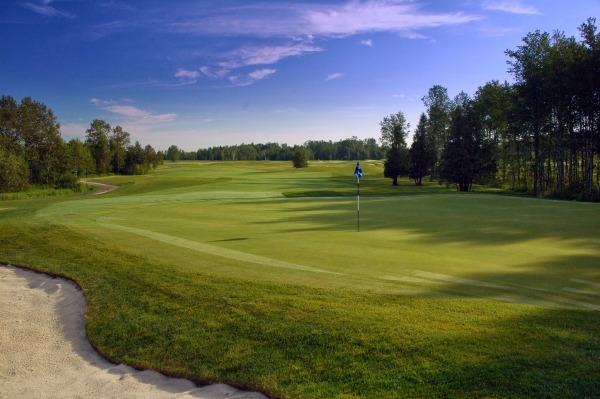 Cardinal Golf Club is the country's most prestigious public golf course and event venue. Every year, hundreds of occasions are held on its four 18-hole courses, which cater to a wide range of ability levels.
Cardinal Golf Club has built a fantastic reputation in the GTA and beyond for providing excellent value across 72 holes of public golf over the last three decades.
The Cardinal Golf Academy takes pride in maintaining golf's traditions while incorporating cutting-edge technology to assist each student to develop their game.
They have a variety of programmes and highly tailored training for men, women, and juniors to help them improve their abilities at all levels.
Their staff of expert golf instructors can teach anybody, from beginners to skilled players, how to play golf. Training may help you reach your objectives, whether you're a novice or a seasoned tournament player.
Whether it's swing basics or playing strategy, their teachers will take the time to build a lesson programme that suits your needs. In the summer, green fees for 18 holes are $95 before tax during prime time.
Address: 2740 Davis Dr W, King, ON L7B 0G7
Phone: +1 905-841-7378
---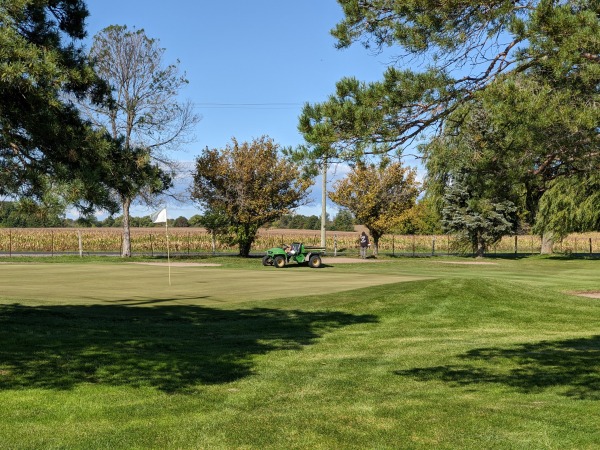 Bushwood Golf Club is located in Markham, 30 minutes north of Toronto. It offers a fun golf experience for all levels of golfers and any occasion.
Golfers may enjoy an 18-hole championship course with a par of 72 and a 9-hole Executive course with a par of 30, grass tee driving range, and short-game practise area.
The land of this Golf Club is still being improved and naturalised. Computerized irrigation, wildflower planting in protected areas, the construction of Purple Martin birdhouses to reduce mosquito populations, an institutionalised ball repair mark programme, and a rigorous approach to maintaining our tee decks, greens, and fairways are all designed to maximise your enjoyment.
The Championship course at this Golf Club is a parkland-style golf course with bent grass tees, fairways. It also consists of greens situated in a lush natural tree-lined environment.
This I one of the golf courses in Toronto that features a variety of spacious landing places, forced naturalised carry over streams. It also features holes that require precise precision. Multiple tee decks test players of varying levels, with par 72 holes stretching up to 6500 yards and most rounds taking less than 4 hours to finish.
Address: 10905 Reesor Rd, Markham, ON L6B 1A8
Phone: +1 905-640-1233
---
Come play one of Canada's greatest public golf courses. It is ranked in the top 50 of the country's golf courses. Copper Creek, home of the 4-and-a-half-hour round guarantee, provides outstanding play for players of all ability levels.
It provides outstanding corporate golf events with spectacular locations, amazing vistas. It also provides culinary quality in the scenic Humber River Valley, just north of Toronto. 
Copper Creek in Kleinburg is one of the greatest public golf courses in Toronto. There's not much to hate about it.
The course is naturally gorgeous and tough, and the clubhouse and facilities are as excellent as public-access golf gets. In the summer, 18-hole green fees range from $125 to $185 before tax. 
A Copper Creek Flex Membership – Provides a variety of unique membership advantages tailored to the needs of today's busy working family.
Flex Members may use their account to pay for restaurant and pro-shop purchases. They also guest may use their account to pay fees when they host other players at the club. Members of Copper Creek Flex are not limited to their local club.
Flex Members get the same membership advantages and can play at any Copper Creek Golf Group course in Ontario.
Make improvements to your game. Organize your abilities. Have a blast! All of these are goals that The Academy at Copper Creek strives to meet for our students.
Your next session will be anything but average with a full-service range and practise facilities. Experience what The Academy at Copper Creek can do for your game by booking your next session or enrolling in a clinic today. 
Address: 11191 ON-27, Kleinburg, ON L0J 1C0
Phone: +1 905-893-3370
---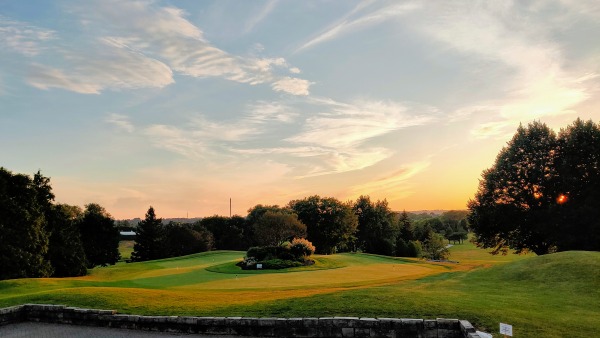 St. Andrew's Valley is a beautiful blend of the two. Some courses are a true challenge, while others are a lot of fun to play. They are one of best golf courses in Toronto, thanks to their bent grass fairways and USGA-spec greens.
They want to be your golf destination outside of the city, conveniently located 30 minutes north of Toronto and with easy highway access from both the 400 and 404.
Each hole has a magnificent combination of sand, fairway, water, and spectacular ground shape. Each hole on their approximately 200-acre property has its own personality.
People occasionally complain that a nearby development is too close to the course, but it has never disturbed anyone. When the wind is blowing, St. Andrew's maybe a challenging test of golf, but if you can score here, you'll be ecstatic. Summer green fees range from $39 to $99 for 18 holes.
One of the best junior golf camps in Canada is located in St. Andrew's Valley. No other course compares to ours in terms of amenities.
A spacious six-bay protected tee deck, three target greens for realistic iron practise, groomed sand bunkers and a superbly kept bentgrass putting green are all available. They are York Region's only camp with its own golf courses in Toronto for the kids' exclusive usage.
Address: 4 Pinnacle Trail, Aurora, ON L4G 3K3
Phone: +1 905-727-7888
---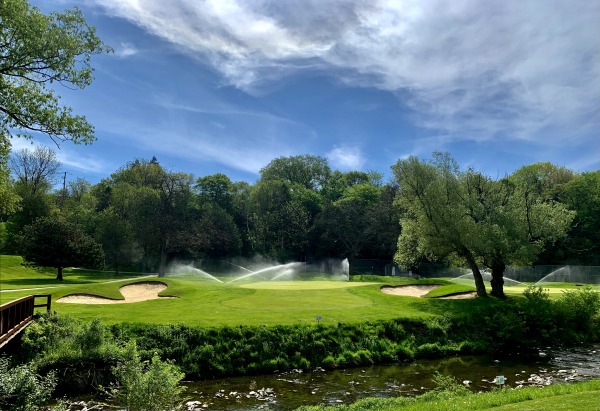 For a city-run course, this golf course is in excellent shape. It is both hard and equitable. It's astonishing how nicely it's kept up. Under the 401, there is a natural reserve. If you walk this path, you'll get in a good workout as well as a good workout with lots of undulations.
This school offers the best value on this list. It combines near access to the city centre (you can walk from York Mills Station) with reasonable pricing. What's the drawback? It's usually crowded, and the rounds take a long time.
Book a tee time as soon as possible. Summer green fees are $63-$70.50 before tax for 18 holes (with massive discounts for juniors and seniors).
The golf course underwent substantial rehabilitation in 1993, thanks to Metro Parks and Culture. Several holes were realigned, a native wetland water hazard was created. A major drainage and soil changes were made to the tees and greens throughout the two-year work.
Tees and greens were also expanded to meet the course's current level of play.
Address: 4200 Yonge St, North York, ON M2P 1N9
Phone: +1 416-392-2465
---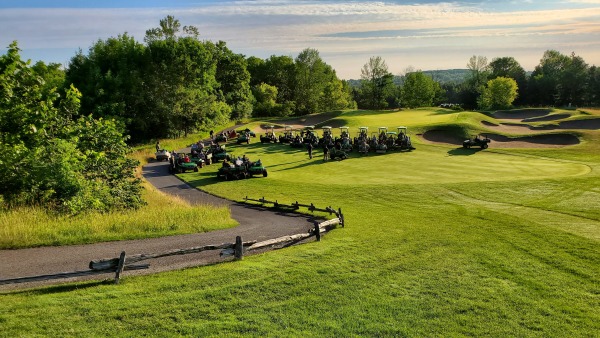 Osprey Valley is a one-of-a-kind location just north of Toronto. It offers an unrivalled golf experience on three different Doug Carrick courses. All of these are listed among the Top 100 Courses in Canada by SCOREGolf.
As TPC Toronto at Osprey Valley, those three courses were the first in Canada to join the coveted TPC Network in 2018. Osprey Valley is Your Golf Experience. It has a pleasant atmosphere and something for every type of golfer that enjoys the game of golf.
TPC Toronto at Osprey Valley has announced a collaboration with Hicks Design Studio on the creation of a new clubhouse, on-site lodging, and corporate retreat space. It enhanced TPC Toronto's appeal for a wide range of events, including destination golf trips, corporate events, gatherings, and weddings.
Even though the club has grown to 54 holes, the original Heathlands links-style course (one of the GTA's earliest) remains a favourite.
All three courses are excellent golf challenges. However, for those who want to truly understand what links golf is all about, stick to the traditional. In the summer, green fees for 18 holes range from $59 to $177 before tax.
The Osprey Valley Open presented by Votorantim Cimentos – CBM Aggregates is an annual tournament on the Mackenzie Tour – PGA TOUR Canada, held at TPC Toronto in Osprey Valley, where the world's best up-and-coming golfers fight for a spot on the PGA TOUR.
Volunteering or caddying is a great way to obtain behind-the-scenes access to the PGA TOUR's future stars while also getting to play golf at TPC Toronto. TPC Toronto at Osprey Valley is home to three courses created by renowned Canadian golf architect Doug Carrick. 
Address: 18821 Main St, Alton, ON L7K 1R1
Phone: +1 519-927-9034
---
Conclusion
The Heathlands Course, which opened in 1992, pays homage to golf's origins and the dune-swept hills of classic Scottish links.
The course has become a favourite of those seeking a traditional golf experience. Also, a thrilling challenge that pays respect to the simple yet brilliant inventiveness of classic golf design.
It was formerly a well-guarded secret among local fans. Heathlands Golf Club recently celebrated its 25th anniversary, bringing with it a quarter-century of cherished memories and amazing rounds from people who now regard the course as one of Canada's most iconic golf experiences.