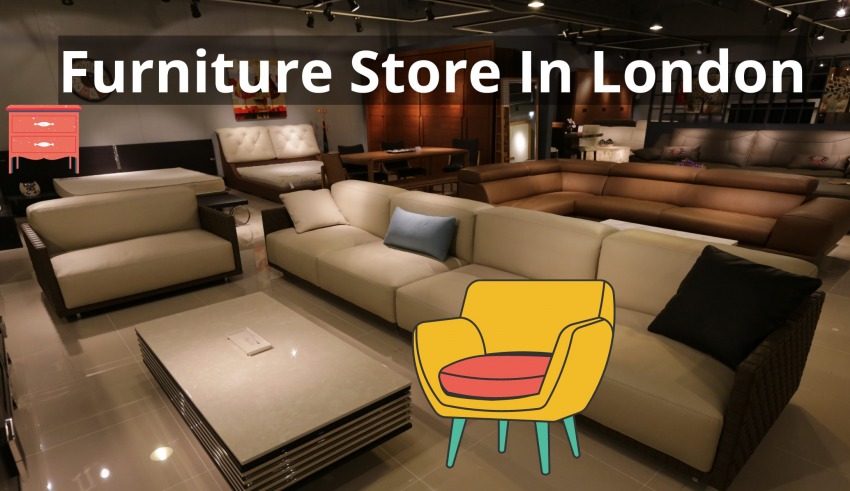 Furniture is one of the most important parts of your house. Having good furniture helps you to improve your comfort as well as increase the aesthetics of your house. Finding good furniture is a task that takes priority when moving into a new house. You need to find the best furniture store in London that can meet your needs and be reliable.
As furniture is so important for people shifting to new places, we have listed down a collection of the best furniture store in London, Ontario. This article will help you understand the specialties of all of these stores and choose the one best for you.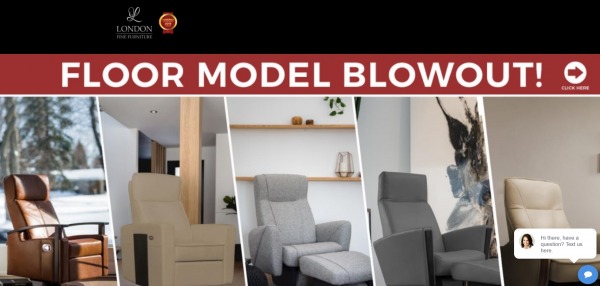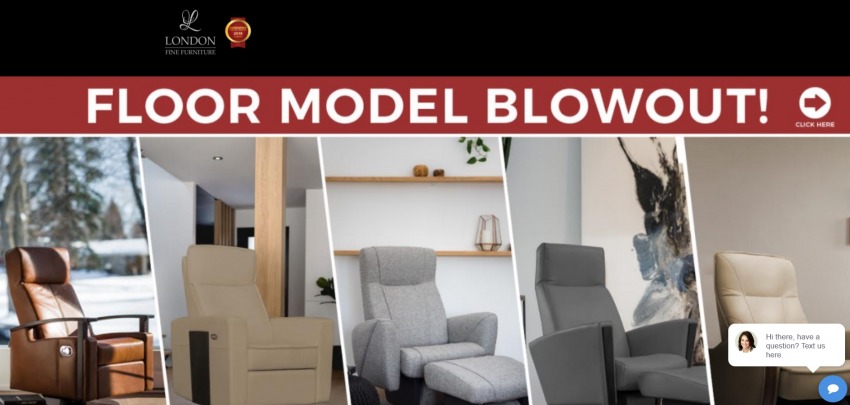 London fine furniture has set up a store that will cater to all of your furniture needs. They are widely regarded as a great furniture store in London. The company was established in 1991 and has been serving customers in London and neighboring areas of Canada.
They are a family-owned business. The members of the family handle all of the operations of the shop as well. They ensure that their store has all of the items that you feel are worthy of being added to your home. They have laid an emphasis on Canadian businesses for manufacturing their furniture. The vast majority of their products are manufactured by Canadian manufacturers. As they source all of their products locally it helps reduce the delivery time as well as support local manufacturing in Canada.
They have a carefully planned store layout. This allows you to find the products you are looking for with ease. All of their staff have fixed salaries and no commission payouts. This ensures that they always provide you with the best choices and do not try to sell unnecessary products that will not suit your needs. Their physical store is located on Wharncliffe Road South. When you visit their store you can feel all the premium material they use in all of their products.
Most of their products are available in a variety of colors to fit the design of your room.  They deliver orders in the South Western Ontario region. They provide assembly of the furniture in your house as well. Their quick and efficient service has caught the eyes of many new customers. They have been able to stick to the delivery times promised to their customers. With London Fine furniture you are assured of having a good shopping experience.
---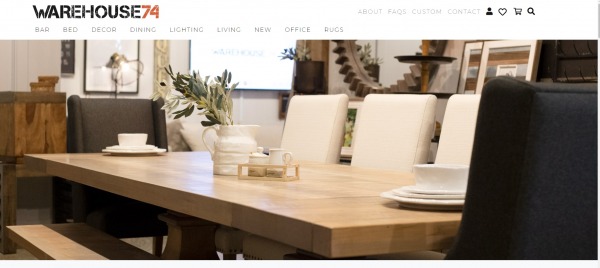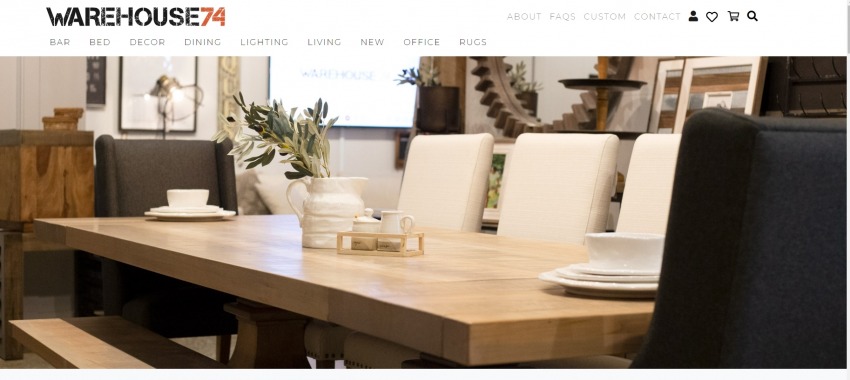 Warehouse 74 is a trusted furniture store in London, Ontario. They are your go-to destination for all exclusive products. They try to create a great collection of items that are specifically built for their store. Their brand is the ideal destination for getting your hands on exclusive pieces of furniture. The owner and founder of the company are Ryan Leclair. He has spent over 10 years in the furniture industry and has an excellent knowledge of all the different products.
He used this knowledge to form a company that helps you acquire exclusive products to give your decor an added sense of style. Most of their products are built locally by Canadian manufacturers. One of their biggest selling points is that their furniture is completely customizable. This allows you to input different customizations helping make each product completely fitted for your aesthetics and sizing. In case you do not wish to visit their site you can shop online through their website.
They are very customer-friendly. If you like a product and need it delivered in a short timeframe, you can contact them and they try their best to arrange it for you. They have a limited staff that is well trained in their job. They provide top recommendations depending on the look you choose for your furniture. You will not be disappointed when choosing to get furniture from Warehouse 74.
---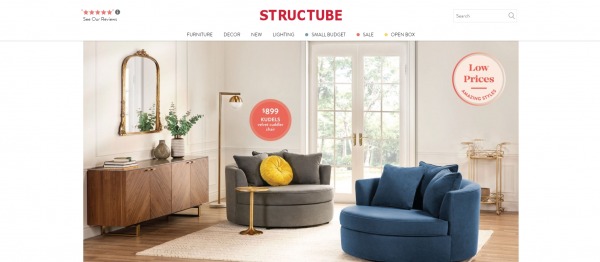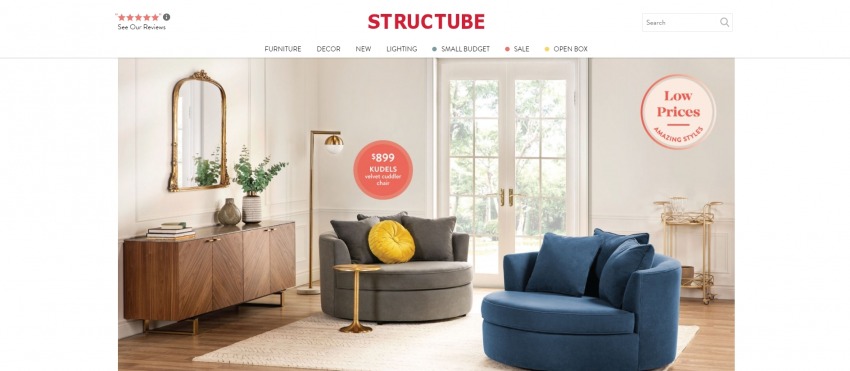 Structube has a huge inventory. They are a furniture store in London that aims to provide you with a variety of choices in furniture. They want their customers to have access to different styles of modern furniture pieces. Structube began their journey in 1974. They have expanded and become a brand that is spread over 70 retail locations over Canada. They claim to be the leading retailer of contemporary and modern furniture in Canada.
Such huge accolades come with big expectations and the company delivers on them. While they provide a variety of styles they try to keep the prices as low as possible. The company has been featured in several magazines for its excellent quality of products. When you visit their shop, you can spend hours just looking at the wide range of products on display. You can place orders from their website as well. They provide delivery for all orders above $299.
On their website, they have a small budget section. This is a nice addition for people who have a limited budget and are trying to strictly remain within it. They have diversified and now sell lighting, decor, and a bunch of other stuff apart from furniture. A visit to their store should allow you to have products for getting your entire house fitted up. They have a refund policy where they accept a return or an exchange for a product within 7 days of delivery.
---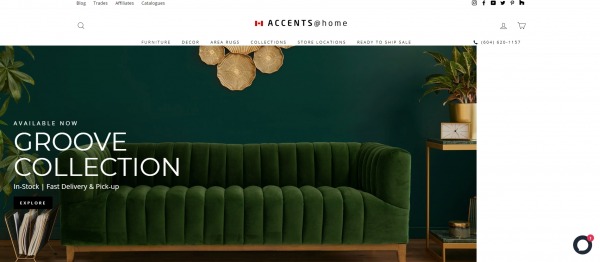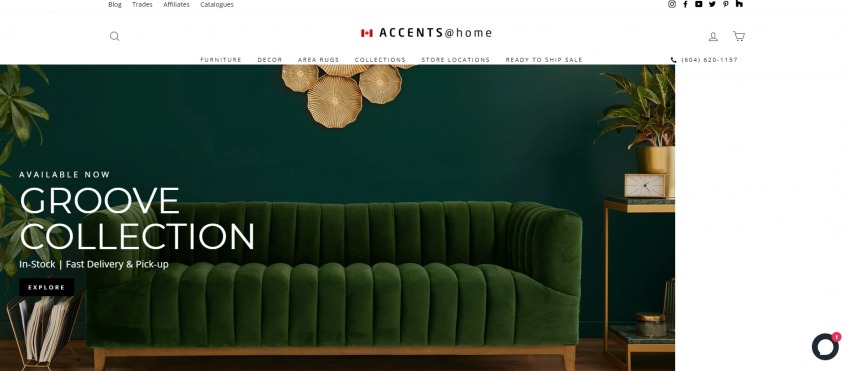 Accents Home furniture has made a name for itself as a reliable furniture store in London. They are located in NorthWest London. The shop is owned and operated by a family that believes in providing the customers with a seamless experience. They put up unique styles of furniture for display in their shop. They aim to make unique furniture pieces affordable for everyone. Their entire product range has been priced affordably to provide their customers the maximum value for money.
They provide customizability for their products as well. Around 70% of their store is customizable. Their store boasts a fusion of classic and modern pieces. The high levels of customizability that they provide, help you to find products that are the perfect match for your home. With the change in seasons, their store takes up a new look as well. If you are looking for seasonal pieces you should visit their store during each season to find new inspirations for your house.
They have specially curated collections as well. These collections are based on a theme or a trend. You can recreate these scenes in your home by purchasing the products they have used in the particular collection. They have partnered up with firestone to provide their customers with loans and other financing options if they require it. With a priority towards customers and exceptional quality, they are worth considering.
---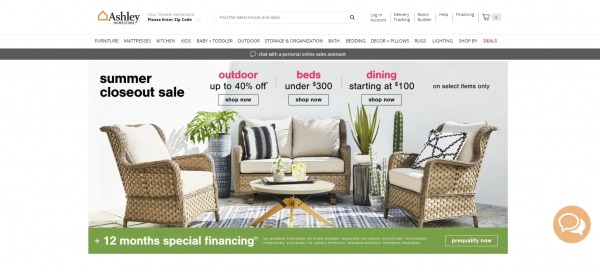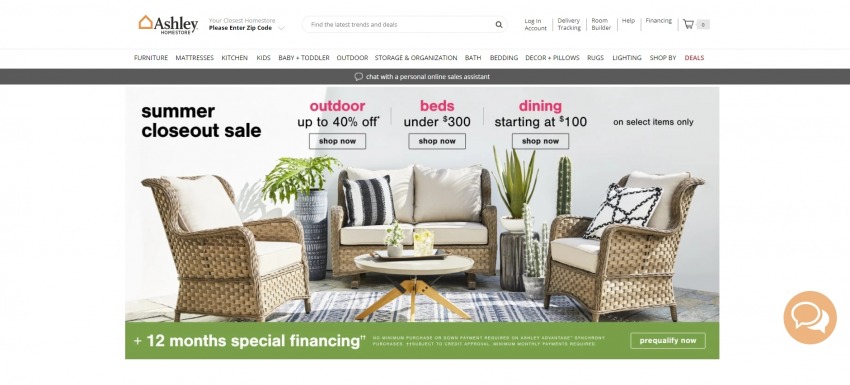 Ashley Homestore is a US furniture brand that has set up stores in Canada as well. They have a great furniture store in London that is equipped to deal with all of your furniture necessities. They are the top furniture retailer in the Whole of the United States.
Having such a big brand allows them to present affordable prices to you. They have a great inventory that keeps on changing depending on the trends. Due to their large presence, they have a lot more variety to offer compared to the other companies in this segment.
They have an insider program on their website where you receive $50 off your first purchase when you sign up with them. The chat feature on their website is a useful addition. It helps users to get additional information by chatting with an agent. They will help solve all of your doubts and queries about their products.
You can also use this feature to track your order. This is a cool feature as you get a real-time update as to the delivery of your product which keeps you in the loop with the time of delivery. Ashley HomeStore has been a trusted brand for a long time. Their unmatched product quality along with good customer service has made them a favorite in the country. You should try their products range for yourself.
---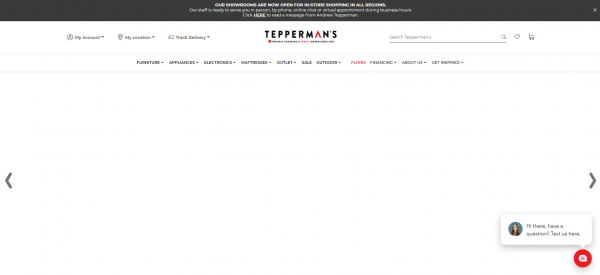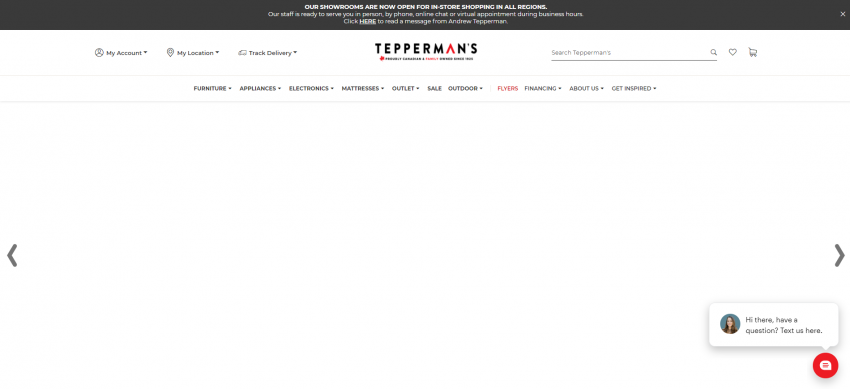 Tepperman's is a furniture store in London that started in 1925. They have worked hard to expand into a well-known name in the furniture market. They have become one of the largest independent furniture store in London. Tepperman's London has racked up a huge list of clients with the tremendous service they provide. The great relationship with customers sees them have recurring customers. The customers are often satisfied with the product that they receive.
They have curated a fine list of product that has elements suitable for all types of household. They understand the importance of variety and have worked hard on providing their customers with a great lineup of diverse products. All of their products are available in different fabrics and materials.
Tepperman's London is a family business that prioritizes forming relationships with its customers rather than maximizing profits. They are a family business being managed by the third generation who want to continue the great legacy set up by their predecessors. They have a lot of goodwill among the vast majority of their clientele.
Tepperman's London aims to help the local communities by contributing to local charities and non-profit organizations. They believe that it is important to support the community that they have been living in. with their product range you will find products that suit different parts of your house. You can either buy products from their website or visit the store for a more hands-on experience. Apart from furniture, you will also find different types of appliances and electronic goods being sold by them.
---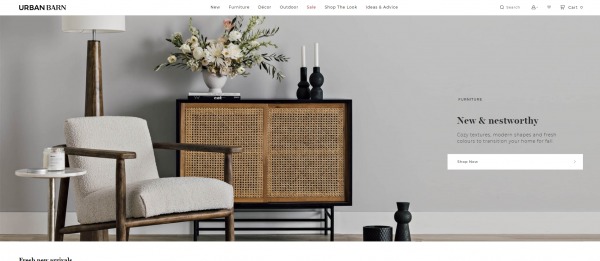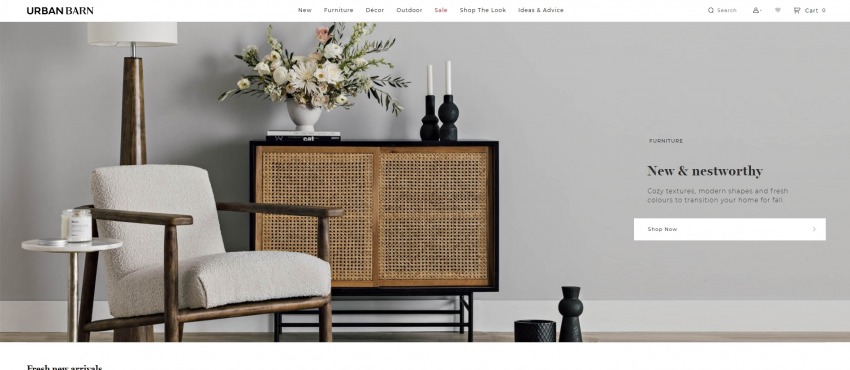 Urban Barn is located in Hyde Park in London. They are dedicated to providing their customers with ample choices concerning the furniture they sell. They opened nearly 30 years ago and have improved on their standard of quality with each year.
Providing customer satisfaction has been at the core of their journey as a brand. They started as a small furniture shop selling rustic pieces of furniture. Urban Barn have changed with the times and now have a selection of furniture pieces to satisfy the taste of all customers across Canada. They have an inventory of products that consists of a mixture of contemporary, modern, and rustic furniture. Having all of these styles in a single shop has helped them become the top furniture store in London.
They have been supporting the community through various schemes that they use. These schemes have provided funds to many social causes which are focused on Canada. They are grateful to the community and this is their small way of helping the community. They have set up a detailed FAQ on their page.
You can access this to get all of your questions answered. If you feel that you need further assistance you can talk to their customer service through a live chat, email, or a phone call. They ship products throughout Canada and are known to provide some of the fastest deliveries. They provide all customers with amess free assembly solution. Their company executives come to your house to unpack and assemble the product. They ensure that your product is set up in the house and there is no mess.
---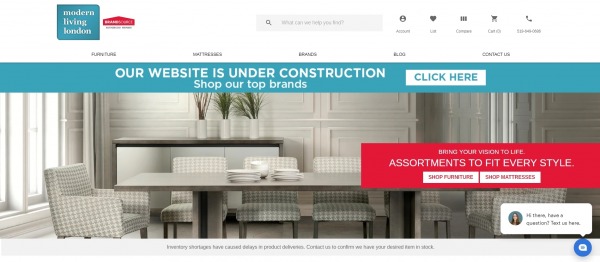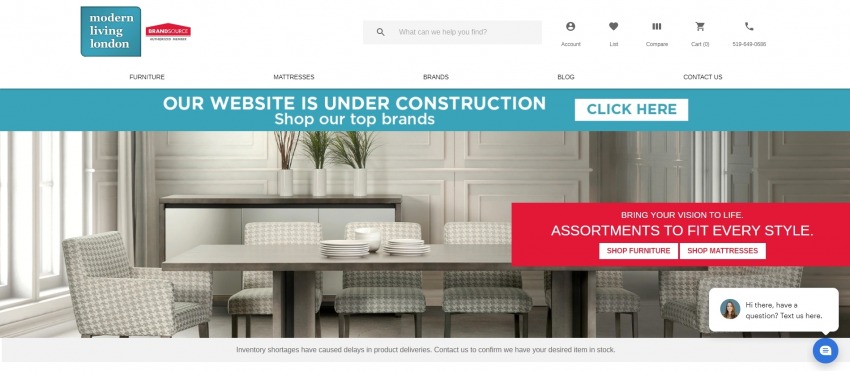 The company believes in offering its clients the best products they can get their hands on. They claim to be the best furniture store in London to find design needs. The company has its store set up in Wharncliffe road and has a great selection of products. You can use their website to view all of their products but it is advised that you visit their shop. You will find curated lists of items based on different sceneries of your house.
This will help to inspire design ideas in your head which will suit your house. All of the products they have on display are custom-made. This helps you to modify the product to fit your needs. With many retail stores, you are limited in terms of the modifications you can make. This is not the case with this company as they go above and beyond to meet your specifications. Providing quality service to their clients is of the utmost need to them.
They are proud that they offer their clients the best products that they can get from a Canadian manufacturer. They have some of the best brands on display in their store. Popular North American brands that they have include reputed names such as Jaymar, GUS, Nuevo, EQ3, and many more. They have customer-oriented policies that make shopping very easy for the clients. They have provided their clients to apply for the BrandSource credit card through them which makes financing the furniture purchases easier.
---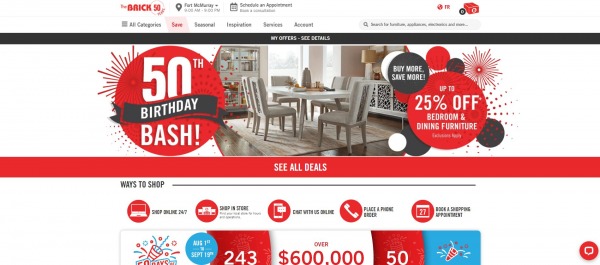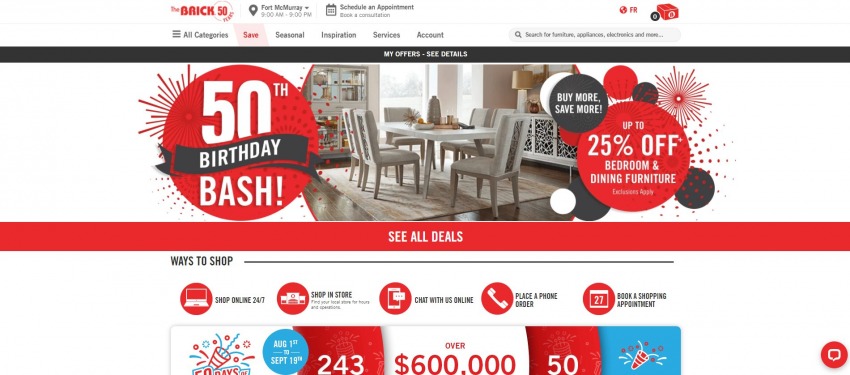 The Brick is a well-known furniture store in London, Ontario. They have their store on Fanshaw Park Road West. They have specialized in selling furniture and mattresses. The company has ensured that they have the best brands on display for their customers.
Their showrooms contain a select set of furniture that is sure to catch your eye. They focus on furniture but have a variety of accessories for their customers to choose from. They house several popular furniture brands. This range of different brands helps you to choose the best ones. Visiting their website allows you to sign up for their mailing list.
Joining their mailing list will keep you updated about all of the products as well as put you in contention to win a $250 gift card for their store. They have various protection plans for you to choose from. These protection plans help you safeguard your furniture and appliances against any damage. All of their products are daily priced and can be shipped by them to various parts of Canada.
---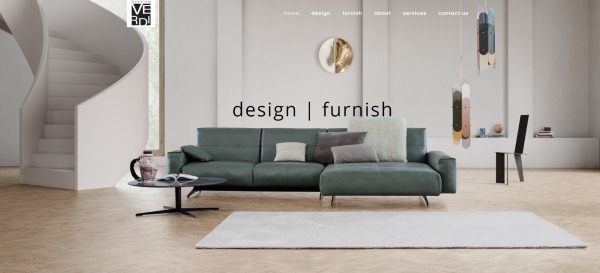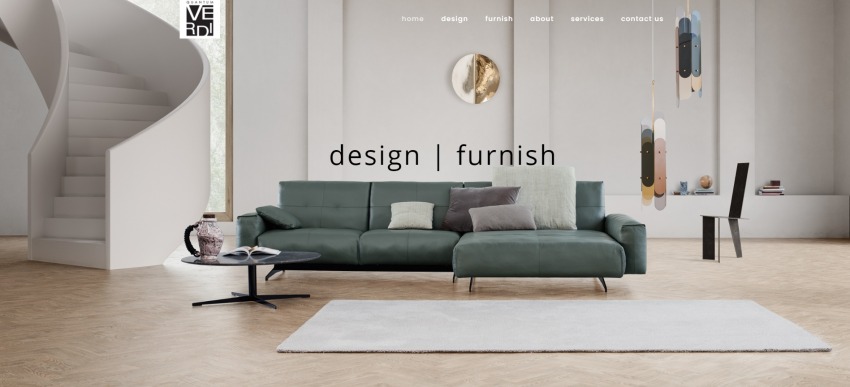 Quantum Verdi is involved in designing and furnishings for their Canadian population. They have been providing the best North American and European designs to their customers leaving them satisfied every time. They provide their customers with interior and exterior design solutions. You can purchase a single piece of furniture from them or get them to redesign a section of your house.
They have excellent designers who are experienced in optimizing the use of space in your house. You can trust them to find you the best pieces of furniture that complement the design of your house. You should contact them for getting your house redesigned as they provide exceptional services in this department.
---
Conclusion
The furniture stores listed above have their own set of strengths. You should choose the one which suits your house the best. You will be the best judge of the type of furniture that will suit the entire decor of your house. All of these stores have something unique to offer. They provide some of the best customer services and you will be satisfied by using the services of these companies. Visit them to get a better idea of the variety of products that all of these shops have.