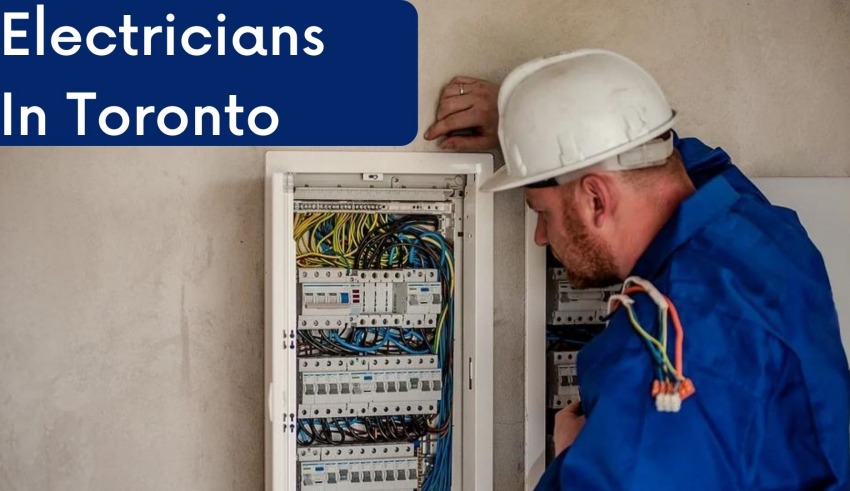 We need electricians in emergencies. In general, we always call our known electrician who knows the ins and outs of our homes. But, what if that electrician is not enough? Or, what if they are not available? This is why we are enlisting the best electricians in Toronto for you. Get the best of trusted electricians across Toronto.
Electricians need to be efficient and trusted at the same time. Sometimes the availability of electricians across Toronto may become difficult. Firstly, during this pandemic, people are heavily relying on their home's electric supply.
Secondly, everything around us is operated through electricity. Thus, having a trusted electrician around always helps.
Moreover, you realize the importance of an electrician when you lose your WiFi connectivity. Security systems of homes and industrial plants rely heavily on electricity. People with automated voice control setups are also relying on electricians.
So let's get cracking with our list of the best electricians in Toronto


Duda Kochman is the founding father of Best Electric Inc.
Expertise:
Moreover, his vast experience in all electrical things is really impressive. With a keen sense of curiosity backed with unconventional methods, he gained expertise in –
Industrial wirings & applications
Commercial apparatus; and
Residential applications, systems, and wirings.
His team is capable of installing electrical items such as distribution panels, hot water tanks, meter bases, motors & compressors, as well as heater installations, etc.
How to reach them?
Moreover, Best Electric Inc. is known for its incredible innovative ideas for renovations.
Drop in a mail at [email protected].
Ratings & Testimonial:
Best Electric has 30 five-star ratings on Google also Amongst others, one of their customer's testimonials rightly claims that they are the best.
Address: 623 Glengrove Avenue Toronto, Ontario M6B 2H7
Phone: +1 647-718-0978
---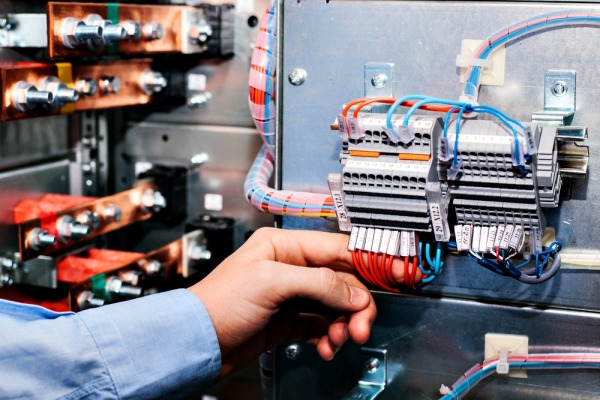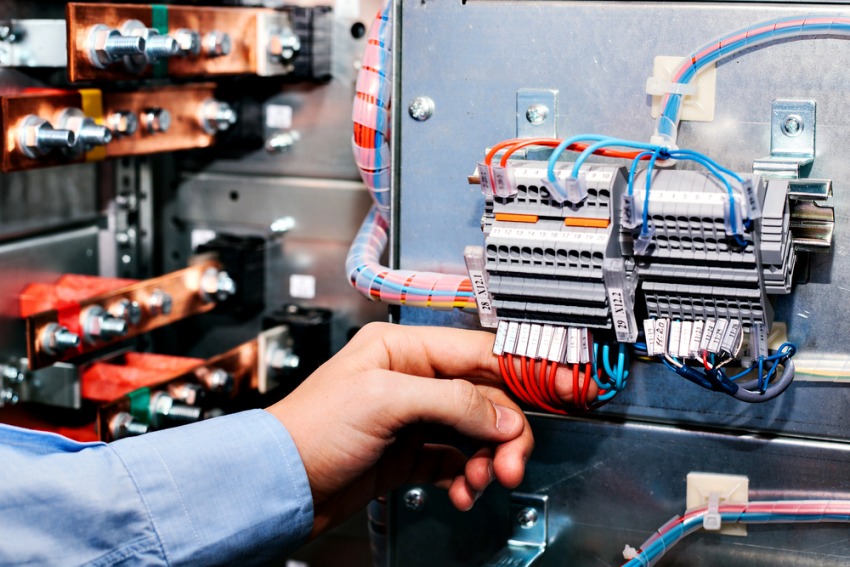 There is hardly any electrician better in the GTA area than Toronto Wiring. Being one of the best electricians in Toronto, they give free quotations on your problems. All you need to do is call them at  647-847-6252. Place the call and tell them your problem.
Why are they so trusted?
They work 24*7 days without fail. Moreover, they understand that electricity is a basic necessity and not a luxury. No matter what your problem is, give them a call.
Let us see why people trust them so much –
Hard-working crew members
Affordable services in contrast to others
They offer a free warranty (What more can you ask for?)
Perfect after-sales service
All works are urgent for them
Moreover, they provide a huge array of electrical services and they are –
Commercial Services:
Building projects,
Power Supply & Delivery,
Lighting Upgrade,
Installation of Electrical Safety Systems,
Installation of Intercom & Alarm,
Structure Lighting,
Installing power security,
Up-gradation of lighting, etc.
Residential Services
Ornament up-gradation,
Power increase,
Network wiring and voice networks,
Installation of innovative lighting systems,
Building new wiring structures from scratch,
Short-term power, and
Installation of additional Electric circuits.
Industrial Lighting
Installation of Power Transformers,
Power Systems,
Electrical Power Distribution,
Grounding Procedure, Engine Controls,
Structural Lighting,
Lightning Protection Systems, etc.
Address: 15 La Rose Ave, Etobicoke, ON M9P 1A7
Phone: +1 647-847-6252
---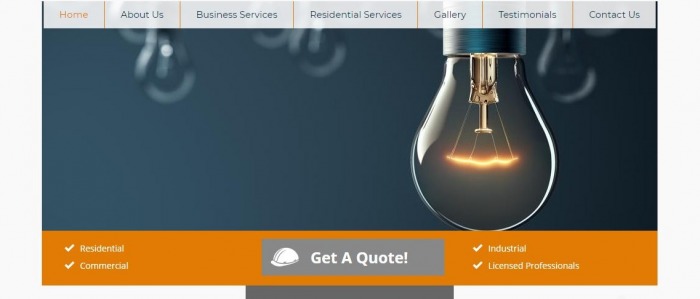 This company is a proud member of the Electrical Safety Authority (ESA). They are also recognized under the Authorized Contractor Program (ACP).
They earned it through consistent compliance with OESO norms. Only the best electricians in Toronto contractors are on ACP. Moreover, ACP inspects works done by Crawford.
What makes them special?
They do not interrupt workflow
Reduced electric downtime
Better compliance with ESA
They are inspected by ESA officials
Certified by the BBB Code of Business Practice
They provide business services as well as Residential services. Truly they believe a smile and a handshake go a long way! Their expertise in modern technology is excellent. Moreover, their passion for honest service is truly amazing.
Moreover, their residential services include:
Outdoor lighting as well as its system wiring
Service panel up-gradation
Tubes as well as knobs replacements
Fuse changing to breakers
Plug installations for appliances
Electrical installations
All corrective wiring is done per ESA requirements
Address: 5 Poplar Plains Rd, Toronto, ON M4V 2M7
Phone: +1 416-910-1169
---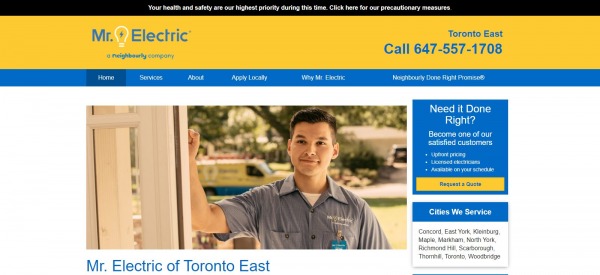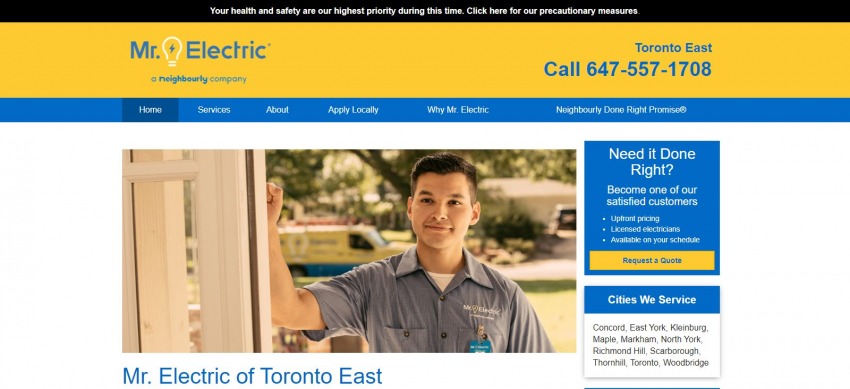 Mr Electric of Toronto East is one of the best electricians in Toronto. Mr Electric have trusted electricians around and you won't have to worry.
Speciality:
Moreover, you deserve the best electrical service. Eventually, ugrading and improving your electrical lines will save energy and make them more efficient. Mr Electric serves you 24-hours a day, seven days a week. Specifically, they are known for accurate diagnosis, repairing work, and installing electrical systems.
They provide a wide range of services. Mr Electric is an expert installer of systems such as
Carbon Monoxide & Smoke Detector Installation,
Circuit Installation as well as Upgrades,
Commercial Generator Installation,
EVSE Charger Installation and Service,
Ceiling Fan Installation,
Commercial Electrical Panel Upgrades,
Exhaust Fan Installation Service,
Commercial Energy Savings and Audits,
Home Backup Generator Services,
Power Conditioners,
Power Consumption Meters,
Solar Energy Systems; and
Tankless Water Heater Installation.
Moreover, they are known for their excellent safety precautionary equipment installations like –
Entire Home's Surge Protector Installation
Circuit Breaker Replacement
Dedicated Computer Circuits
Child Proof Outlets
Dedicated Computer Circuits
Electrical Code Updates
Home Wiring Updates
Electrical Safety Inspection Services, and
GFCI Outlet Installation and Replacement
Phone: +1 647-557-1708
---


Langstaff & Sloan Inc. is one of the most trusted electrical contractors. They are also BBB accredited and that means they have the highest standards of business practices. Surprisingly, their company has been around for 30 years now. Undoubtedly, they have built their reputation one project at a time.
What are the services they provide?
They still serve residential issues the best. Moreover, their crew members have extensive expertise in:-
Installation of retrofit lighting
They know how to conserve energy
They reduce your electricity consumption
High rise sub-metering
Multiple Utility/OPA sponsored programs such as Peak Saver
Renovation works
Moreover, their residential services include –
Replacing Cloth or Rubber wiring,
Extremely efficient diagnosis
Perfect assessment
Clean quotations
Removal of knob as well as tube wiring
What else?
Moreover, if you are buying a new property, call Langstaff & Sloan Inc. They will also test the property for electrical faults. Undoubtedly, they are experts in improving leasehold properties. Better safe than sorry is what the Langstaff crew believes in.
Address: 300 New Toronto St #6, Etobicoke, ON M8V 2E8
Phone: +1 416-503-2033
---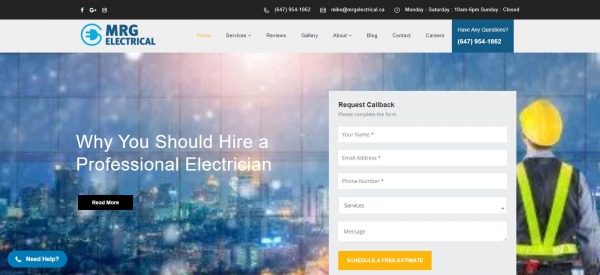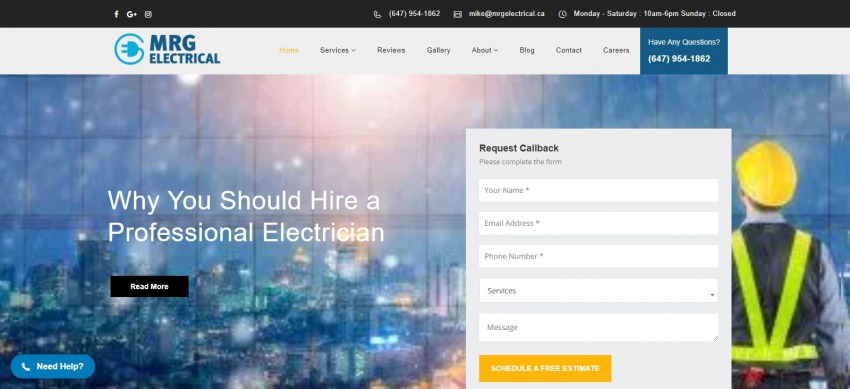 Being one of the best electricians in Toronto, they provide a wide range of services. Electrical emergencies can occur anytime. That's why MRG Electrical believes in quality services all round the clock.
Why should I call MRG Electricals?
Moreover, all safety precautions are handled by experts. Whether you are at home or office, you need a steady flow of electricity. Sometimes we get electrical shocks from walls. We are never sure why that happens.
Maybe, electrical short circuits are happening inside of the walls. Get expert opinion from MRG Electrical and call at (647) 799-2837.
There are so many reasons why you should hire MRG Electrical and such reasons are –
They are local as well as trustworthy
Vast experience
Expert electrician crew
Extremely fast service
Keeps your life hassle-free
Moreover, their list of works include –
24/7 Emergency Service
Aluminum Wiring Replacement
Audio Video Phone Data
Ceiling Fans
Custom Home Wiring
Electric Vehicle Charger Service Providers
Electrical Safety Inspection
Energy Efficiency Audit
Generators
Home Surge Protection
HVAC Hookup And Control
Outdoor/Indoor Lighting
Panel Upgrade
Pool And Hot Tub Wiring
Remodelling as well as Additions
Smart House Automation
Smoke Detectors
Solar Panel Installation
Tesla Charging Station
Troubleshooting as well as Repair
Address: 91 Eighth St, Toronto, ON M8V 3C5
Phone: +1 647-724-9995
---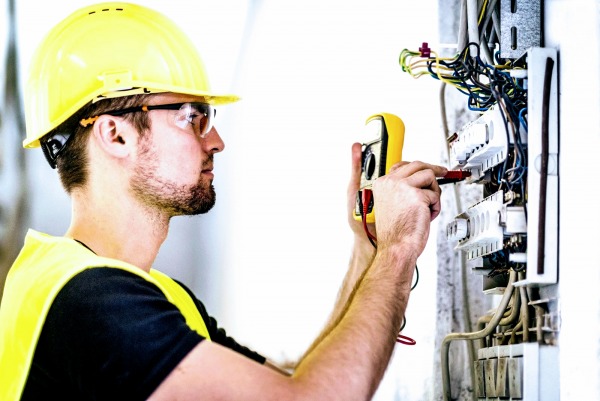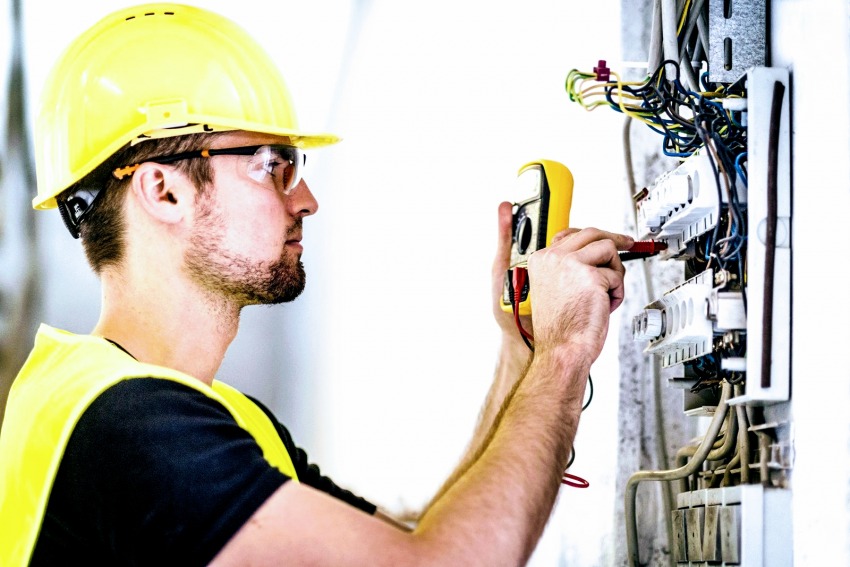 It is client-focused, fast-paced, and reliable. 3e specializes in commercial as well as residential services. Moreover, they are experts in boutique lighting, electricals, and smart controls contractor.
Budget:
Choose their services depending upon your budget. Moreover, they are good at diagnosing any electrical issues quickly.
Financing:
You can also finance your payments on a month-to-month basis. Surprisingly, Moreso 3e's monthly installment is as low as $35 per month. Not only this amount includes supply but also installation charges. You may choose not to pay for their services for up to 3 months. You can wait for 180 days before you pay for smart home up-gradations.
Contact:
Give them a call now at (647) 927-5483 and request a quote. Learn in details about your financing options.
Why should you choose them?
Licensed electricians as per the ESA
Certified by Professional Engineers, Ontario
Five-star rated on Google as well as TrustedPros
Moreover, they won the HomeStars Best of Awards
In a word, 3e Electrical Construction makes sure you get the best.
Address: 255 Glenlake Ave Suite 1007, Toronto, ON M6P 1G2
Phone: +1 647-927-5483
---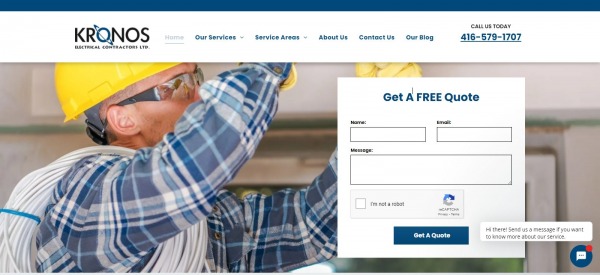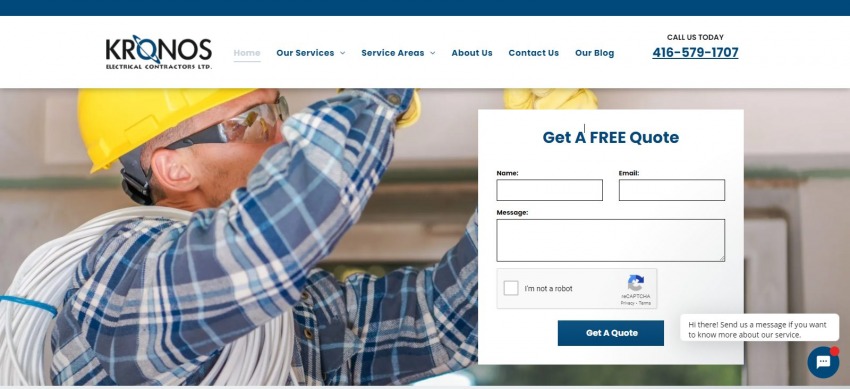 Ever since its launch in 2004, they have been one of the best electricians in Toronto. You can also call them and get yourself a quotation. Getting the quotation before the work starts is ideal.
Why Kronos?
Firstly, Kronos is known for its services in both residential and commercial workspaces. Secondly, their competitive pricing and professional approach make them stand out. Additionally, you can contact them for all emergencies.
Let us see why they deserve your attention –
Prompt as well as punctual response time
Courteous and professional service
Highly skilled technicians who perform repairs efficiently.
Licensed as well as insured repair services.
Equipped with the right tools for the job.
A flat pricing structure with no hidden charges or surprises.
Highly skilled technicians who perform repairs efficiently.
Excellent communication as well as transparent pricing
Efficient Inspections
Troubleshoot and fix issues on the spot
Contact
Moreover, you can contact them with an e-mail at [email protected].
Ratings
Trust the incredible love it got on Google ratings. They are overflowing with testimonials of satisfied customers.
Address: 185 Gowan Ave, East York, ON M4J 2K7
Phone: +1 416-579-1707
---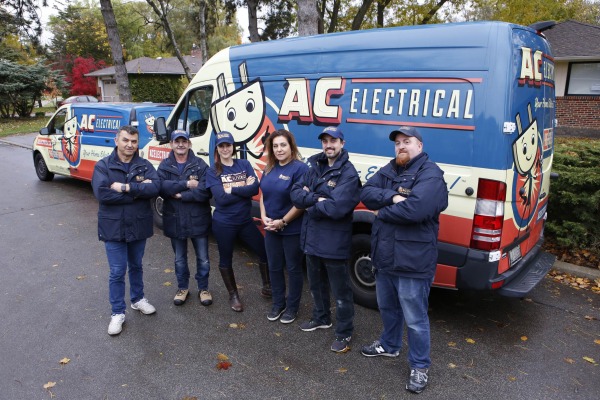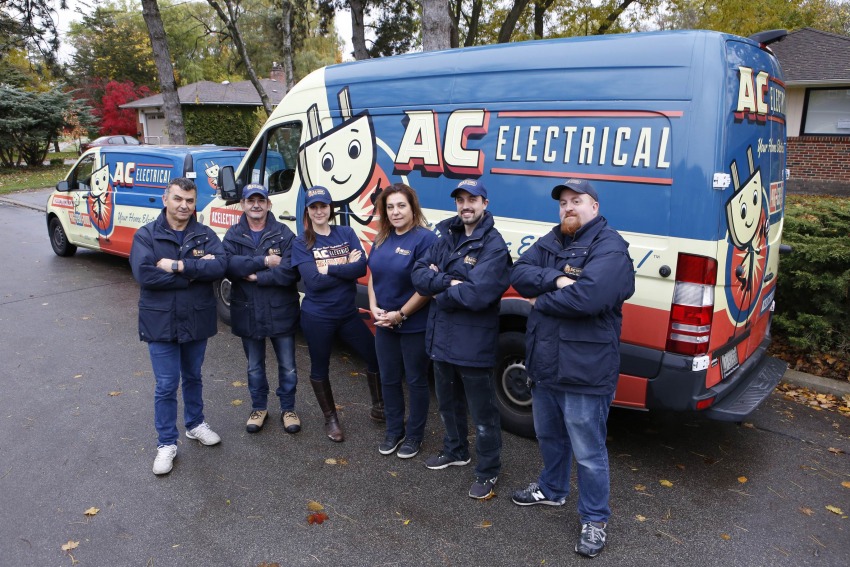 At the present time, this is one of the most trusted electrical companies in Toronto. They are also certified 309A electricians. They have raised the bar for all, also they have experience of over 25 years.
Specialty:
Moreover, they use a fair pricing system. They tell you the quote firmly after an assessment of your situation. Every one of their projects carries a warranty of 3 years. However, if you are an ACE Club member, the warranty continues.
Punctual
Respecting your time is part of their job profile. Equally important, you will be provided service in the most humane way possible. They arrive intending to complete small jobs right at the spot.
Moreover, they install generators, EV charging stations, electrical panels, smoke detectors, and what-not. However, they always comply with safety protocols.
Contact: 
Moreover, you can reach them on their mail at [email protected] for consultations.
Address: 251 Raleigh Ave, Scarborough, ON M1K 1A5
Phone: +1 416-698-8100
---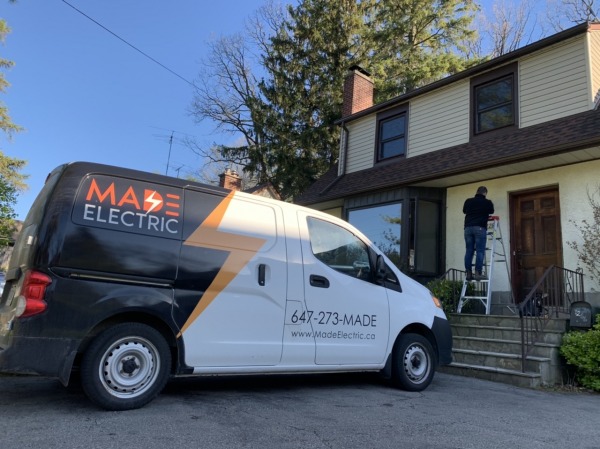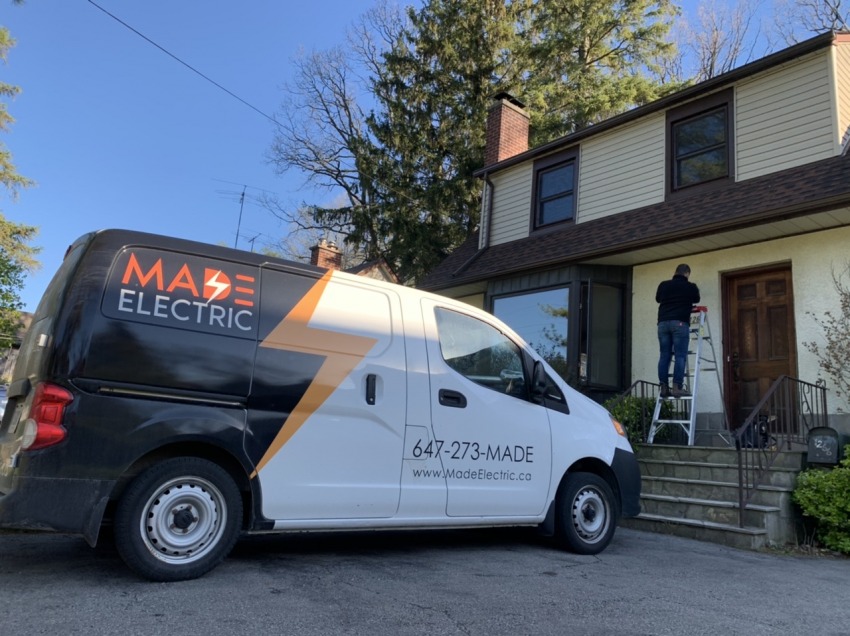 Firstly, Made Electric Inc. has many reasons to be called the best electricians in Toronto. Secondly, this company provides its services in the greater Toronto area (GTA) including places such as Etobicoke, North York, Mississauga, Oakville, Vaughan and Brampton.
Contact
Moreover, you may place your emergency calls at 1-833-MADE-247. You can always schedule your appointment with them. Also With a lot of happy customers, they have made a mark in electrical projects.
Why Made Electric Inc?
Made Electric Inc provides 24/7 services as well as it includes weekends. Thankfully they are aware of the Covid-19 pandemic also they are fully compliant with all necessary protocols.
Fees & Expenses
However, they do have a call-out fee which depends on how long they work. In fact, their service includes the installation of a whole-house surge protector. On the other hand, this service cost starts as low as $325 including the device.
Address: East York, ON M4K 2S9
Phone: +1 833-623-3247
---
Conclusion
Unquestionably, electrical contractors work in extreme conditions and at great risk. Finally, These are some of the best electricians in Toronto. Electrical emergencies can occur anytime. It's ideal for you to choose someone who has an office near to your place.
Moreover, while choosing your electrician make sure to go through their google ratings. All electrical contractors listed here are absolutely experienced and trusted in Toronto, Ontario. As a matter of fact, this list will help you decide which of these electrical contractors are ideal for you.
Inside end, make sure to reach out to your electrician to conserve more energy. Oftentimes, archaic electrical systems consume a lot of electricity. Give one of these companies a call and take an assessment today. Finally, with a complete electrical make-over, you will conserve the environment and spend less on your bills.
Stay safe and see you next time around, Ciao!